Jan 24, 2019
Walls That Wow: The Latest Accent Wall Trends
Why keep a blank space boring when you can go bold and create an accent wall? Accent walls are an easy way to create an unforgettable statement piece! No matter what your style is, an accent wall can help you define the design of your space and add extra appeal to a room.
We've picked some of the biggest trends you won't want to overlook for your future accent wall.
Bright Colors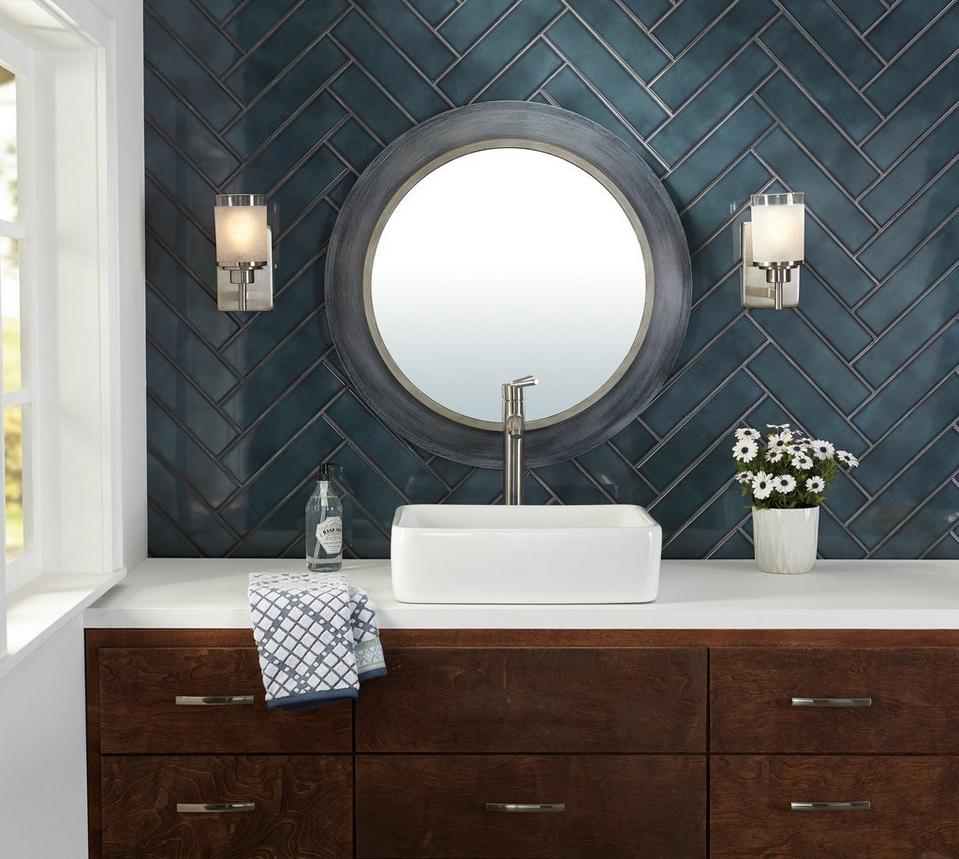 Spaces are brighter and bolder now that trendsetters are reaching for impactful colors. The top choice in color has been blue because it's relaxing, refreshing, and versatile across all styles. We're seeing blue in different types of designs and textures, like glass, wood-look tile, and even antiqued finishes that add character from other ages to contemporary spaces, like La Belle Antique Blue Polished Ceramic Tile pictured above.
Patterned Tile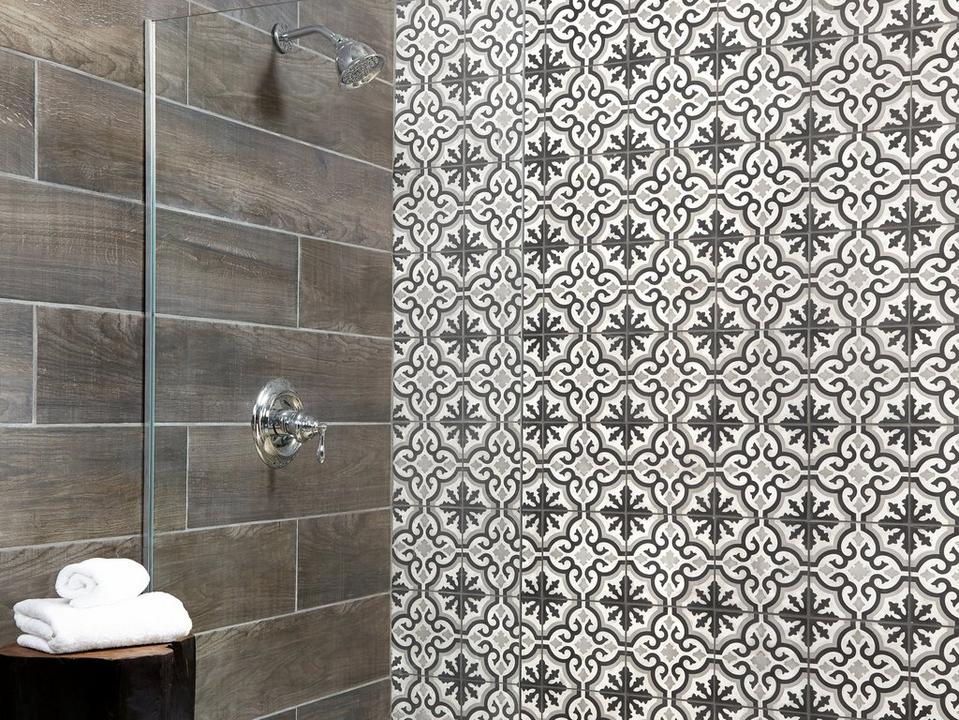 Bold patterned tile has been taking over wall spaces everywhere. We're seeing many patterns in neutral-colors that create subdued drama, especially in European patterns like Equilibrio Black Encaustic Cement Tile. Patterned tile works for any space, whether it's farmhouse style or modern style for a bathroom, living room, or kitchen.
Wood On Walls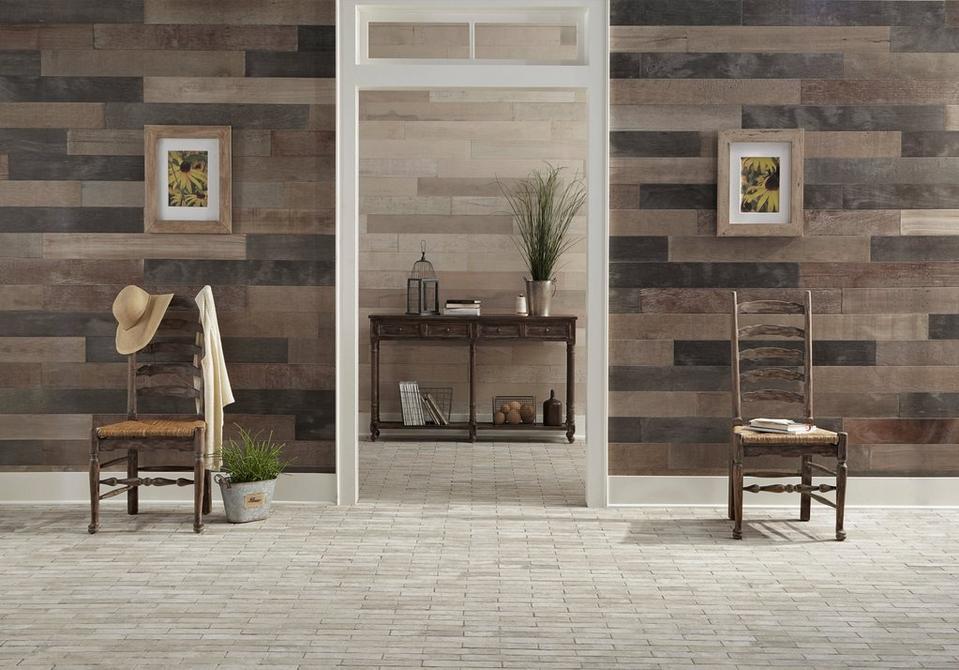 The look of wood on your accent wall can introduce warmth and structure to your design! Wood walls are being used in transitional styles like modern farmhouse and it's easy to install yourself especially with planks made for your walls, like this Dimensions Barndoor Wall Plank.
Elegant Shapes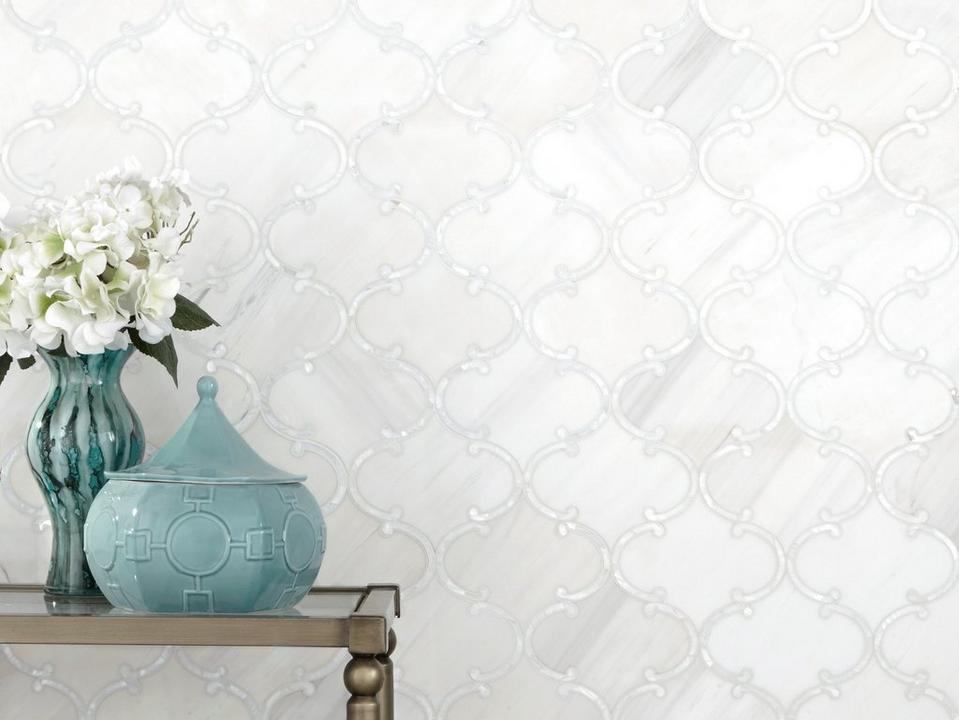 We continue to see more and more intricate and elegant designs with cutting-edge waterjet technology. There are more styles of these intricate tile designs in new looks of marble, glass, and polished metal, and we're even seeing game-changing materials, like mother of pearl seen in this Viviano Marmo Aphrodite Marble Mosaic.
Hexagons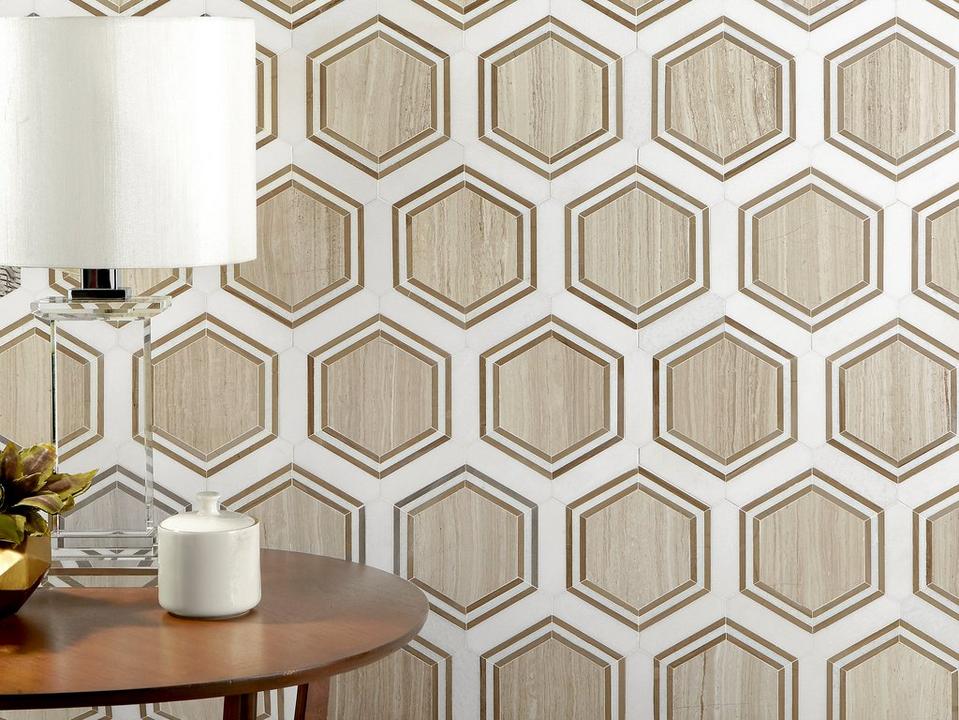 Sharp angles in geometric shapes and delicate details of soft, round silhouettes can set the tone for your design, but there are lots of shapes that are versatile from style to style. Hexagons have been taking over almost every style, including this transitional Viviano Marmo Thassos Valentino Marble Mosaic that can go in anywhere from a modern to a classic space.
No matter what your accent wall looks like, it should show off your style and personality! When you bring ideas for your next project to your local Floor & Decor, a design expert help you get your project started during a free design appointment. And, of course, you can always get more ideas and the latest trends at our Inspiration Center.