Jan 16, 2020
Balancing Blue Paint with Tile & Marble
The highly anticipated Pantone Color of the Year, Classic Blue, has made its way into home interiors. It infuses levels of comfort and depth into a design, making it a palatable gateway into 2020.
A bold yet versatile way to add Classic Blue to your home is through the power of paint. Whether you select high gloss or matte, balancing with the right marble and tile is the recipe for a high-end look. From the kitchen to bath and the hallways in-between, set your home up with the foundation for added color year after year.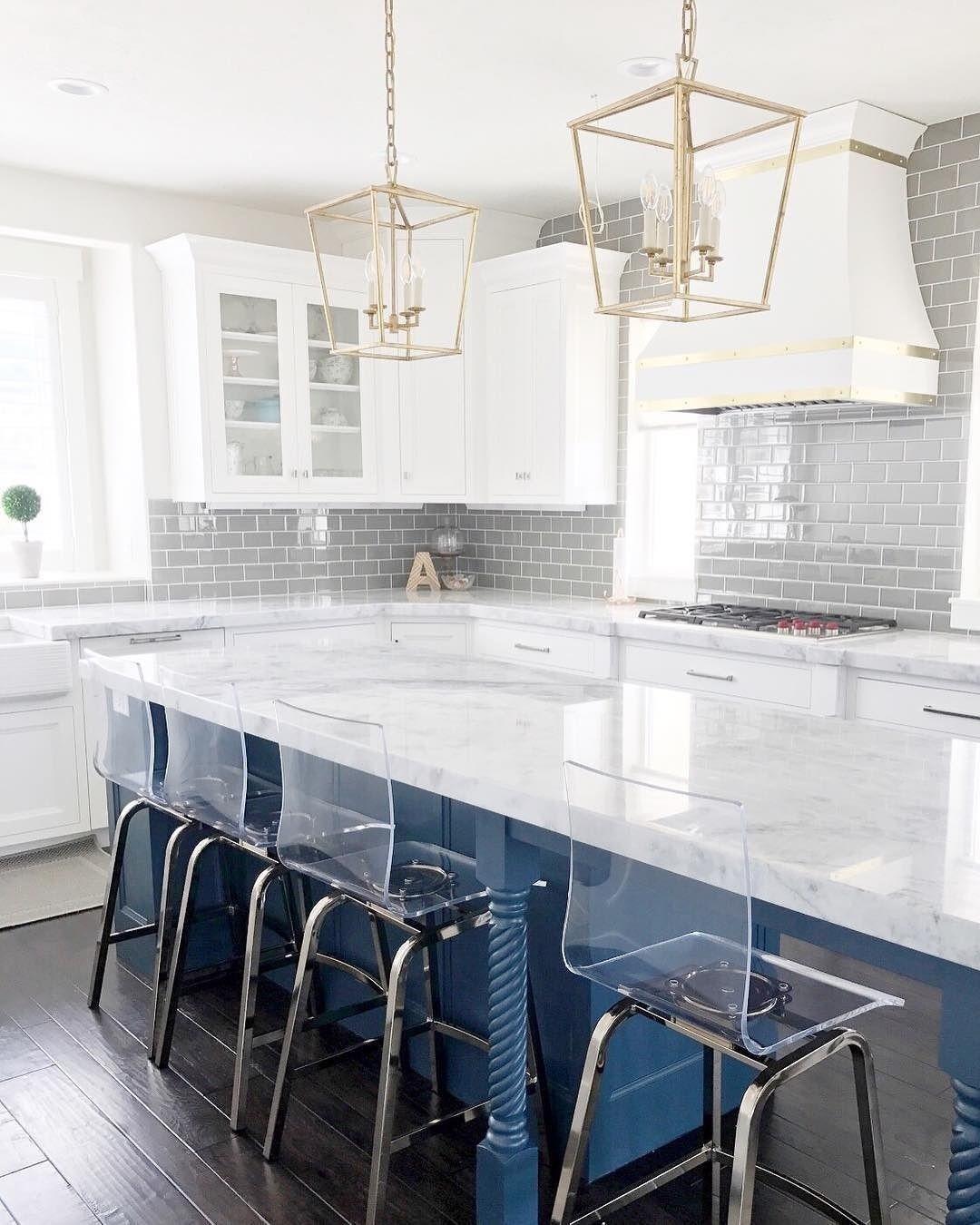 In this bright and airy kitchen, blue is nestled beneath an expansive Carrara countertop and peeks through chrome and acrylic barstools. The glossy finish of each of the elements keeps the room in sync, and the gray, glass backsplash bridges the gap between stark white and Classic Blue. Paired with gold accents, the kitchen takes shape as a warm and upscale gathering space and remains hospitable to future trending colors.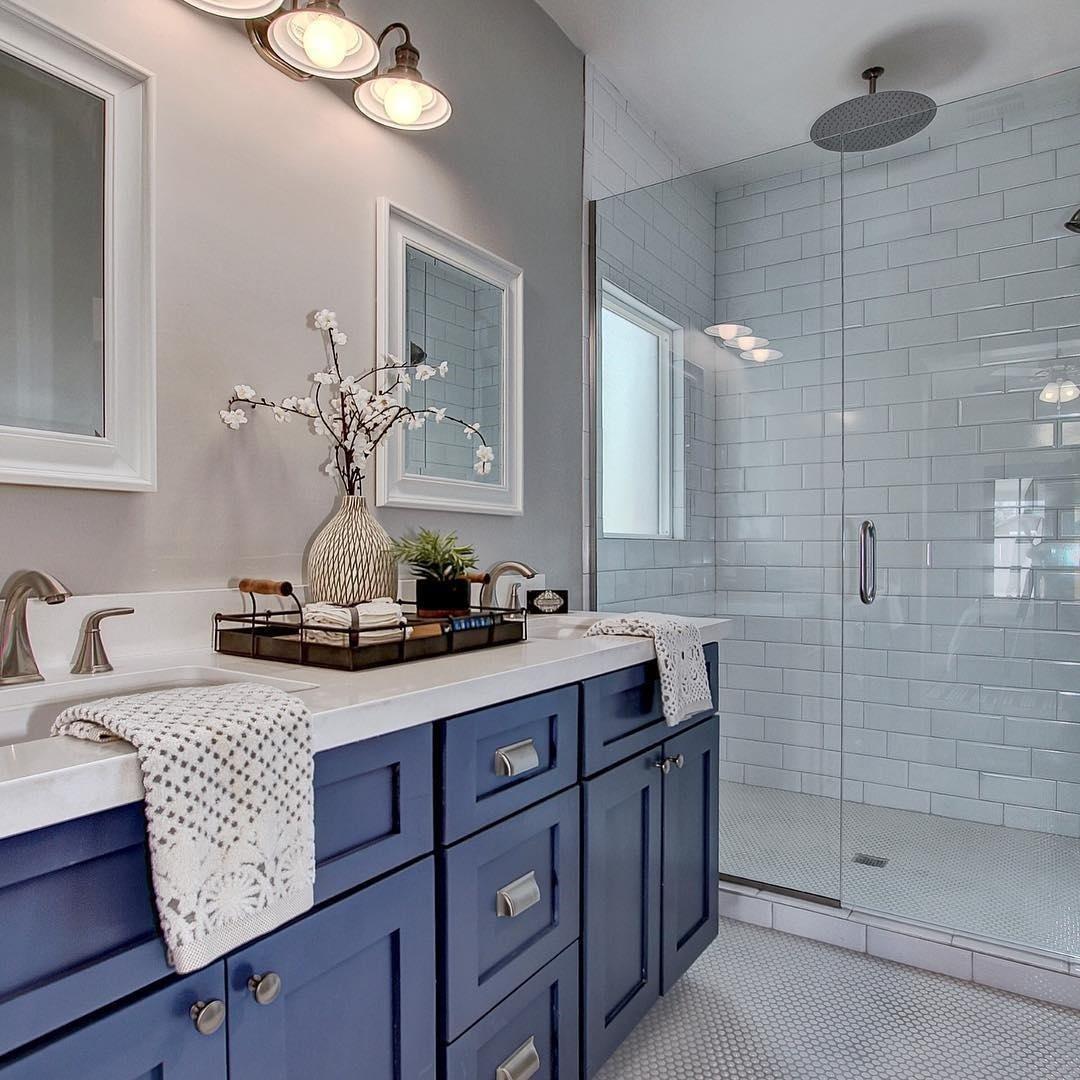 Festival Bright White Ice Beveled Ceramic Wall Tile
Festival Penny White III Porcelain Mosaic
The clean finish of a Classic Blue vanity provides a simple canvas for a mix of tile textures. Update dark wood cabinetry with a pop of color to energize the room and make way for detail. White penny rounds and linear subway tile can coexist with this simple yet striking color. Blue grounds this neutral space and effortlessly modernizes brushed nickel hardware.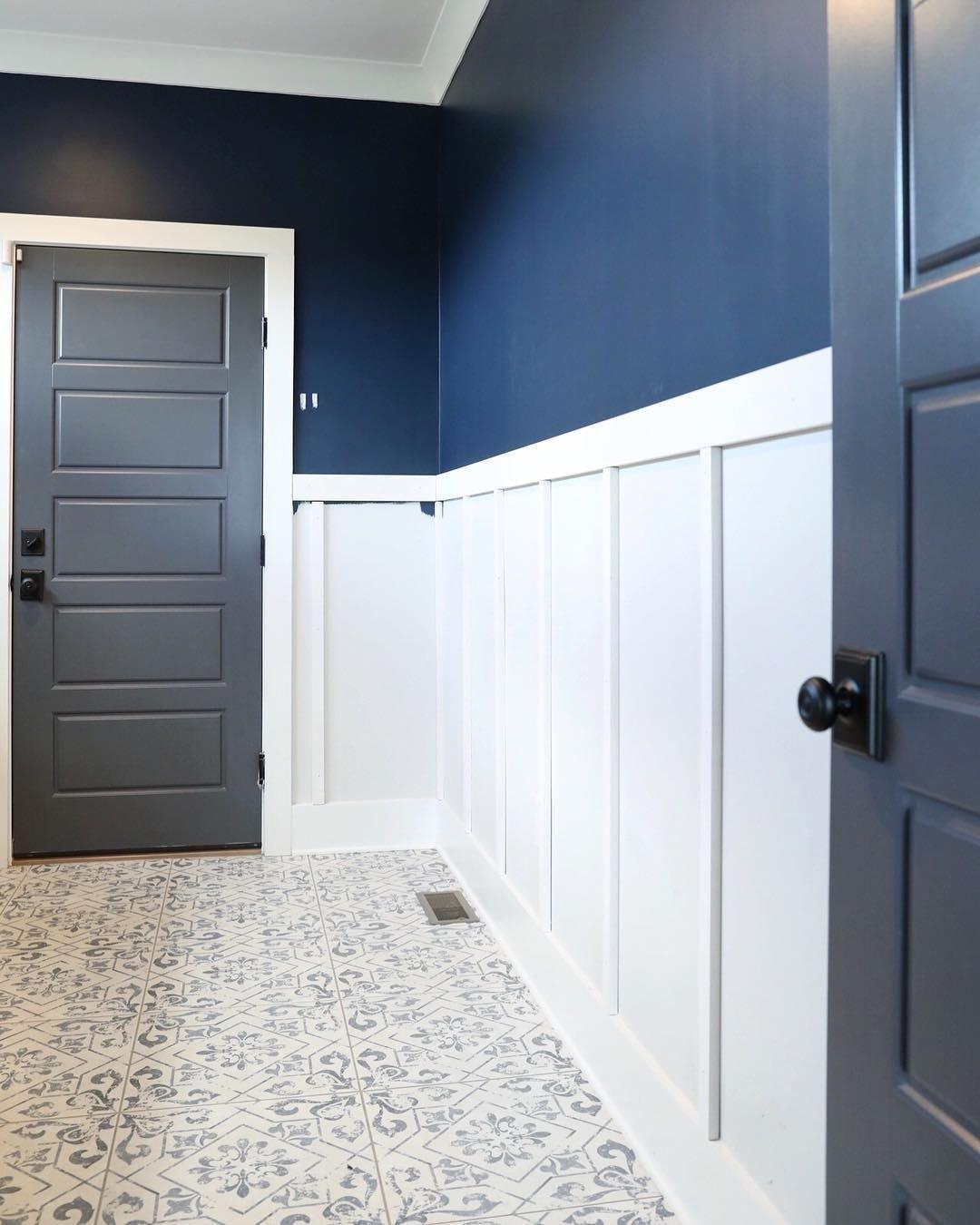 Add some blue where it can't hide, in your entryway. In this space, white wainscoting at eye level sets the stage for a pop of Classic Blue. Distressed patterned tile is the bridge between the stark contrast. The tile favors shades of blue and embraces the architectural farmhouse accents. Here, blue-gray doors cohesively bookend the hallway thanks to the damask tile details.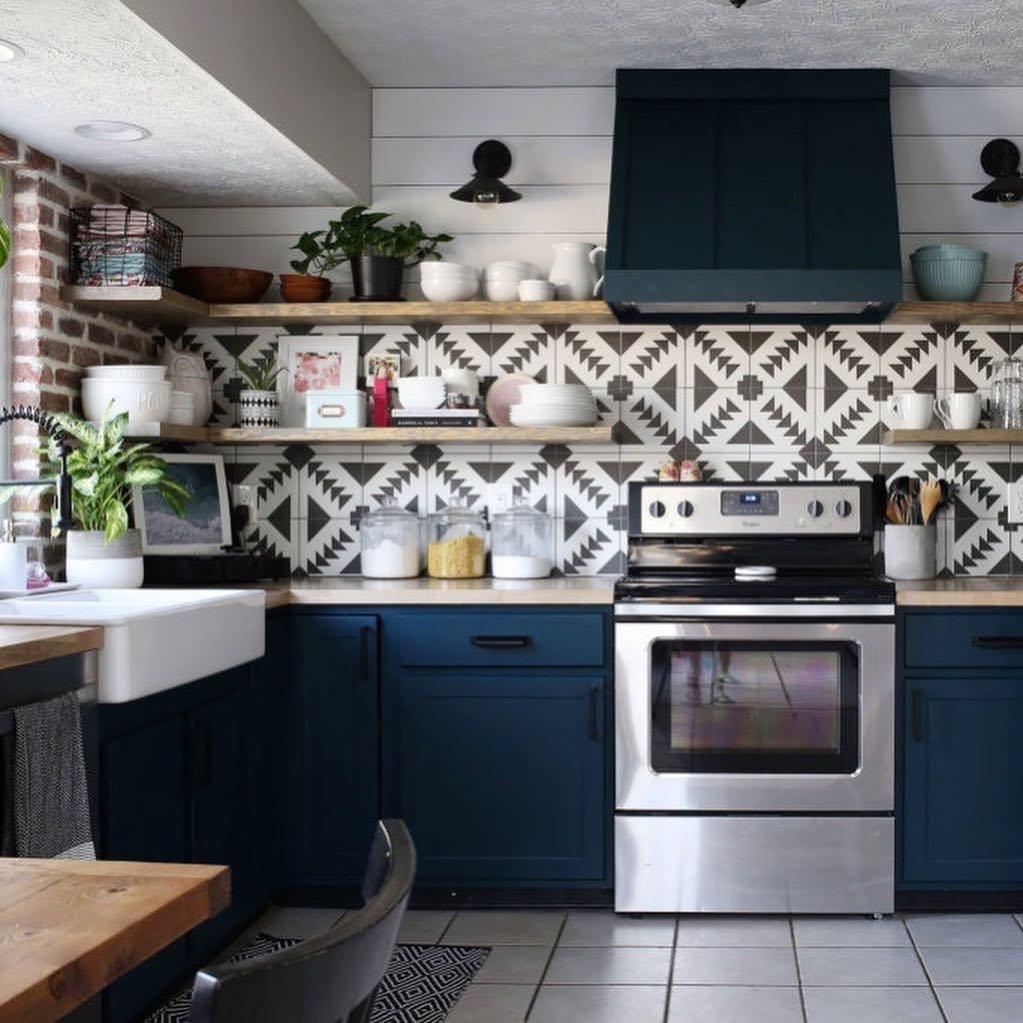 Adessi Apache Black & White Matte Porcelain Tile
Last but not least, the age-old question is answered. Can you pair black with blue? This kitchen is an eclectic example of matte black and blue synergy. A bold and geometric black and white tile offsets the deep blue cabinets without clash. Setting exposed shelves atop a pattern softens the look. Also, notice the balance of the backsplash pattern size with the scale of the floor tile. They're in unison to cushion the space and proportions — ready to adapt to any color that comes its way.
Don't let a color refresh pass you by. Dive into the deep blue and get started on the project that's been craving your attention. Dare to give it a splash of color. Meanwhile, Floor & Decor is here to keep your design balanced and timeless — versatile doesn't have to compromise playful.