May 9, 2019
Get Inspired: Stacked Stone in Outdoor Spaces
Ready to update your outdoor space? Whether it's for your front patio, outdoor dining area, or just an accent wall, use stone ledger to bring the essence of nature to your space. Ledger can bring together the natural textures and colors found in nature, making your new space an outdoor oasis.
Here are a few ways you can use stone ledger in your outdoor space!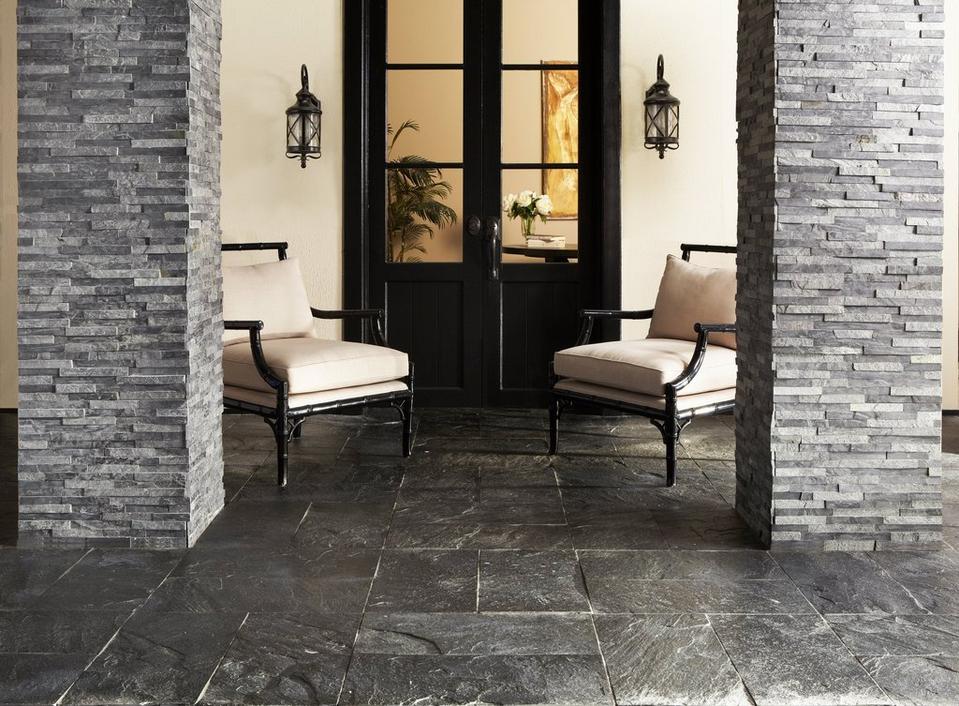 Stone ledger can transition a space from a manmade structure to an extension of the outdoors! Whether you install ledger along a wall, on an awning, or on pillars like this Niagra Splitface Quartzite Panel Ledger, it can help ease the space into an outdoor setting.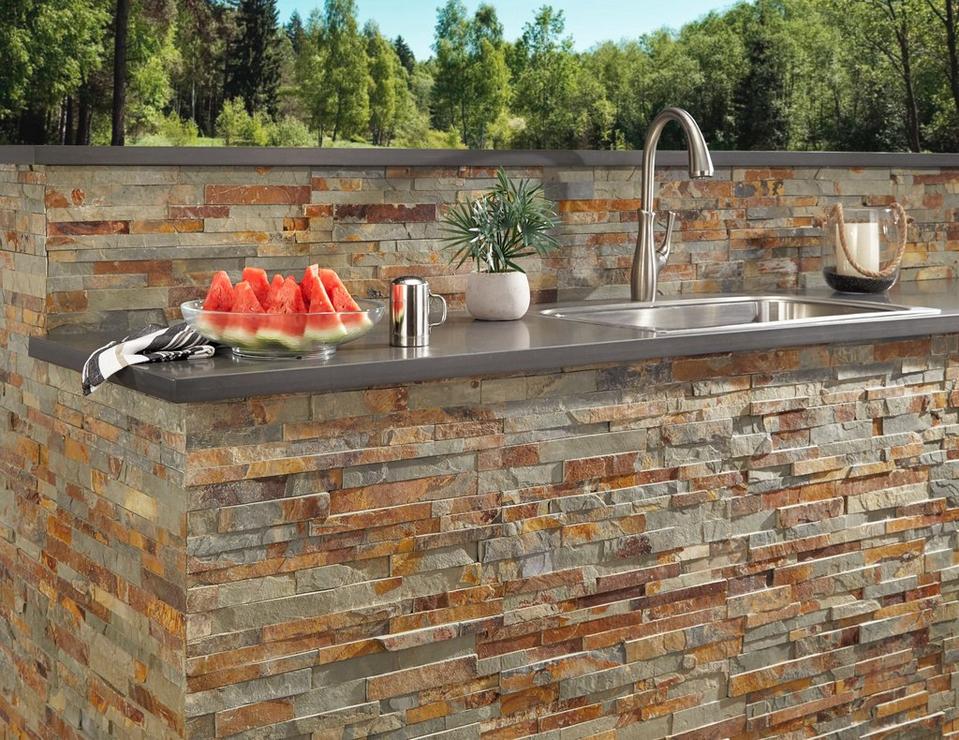 Ledger can make anything look like it belongs in nature. The warm colors of this Jura Splitface Slate Panel Ledger make this faucet-and-sink food prep area blend into the outdoors, providing a natural backdrop for entertaining!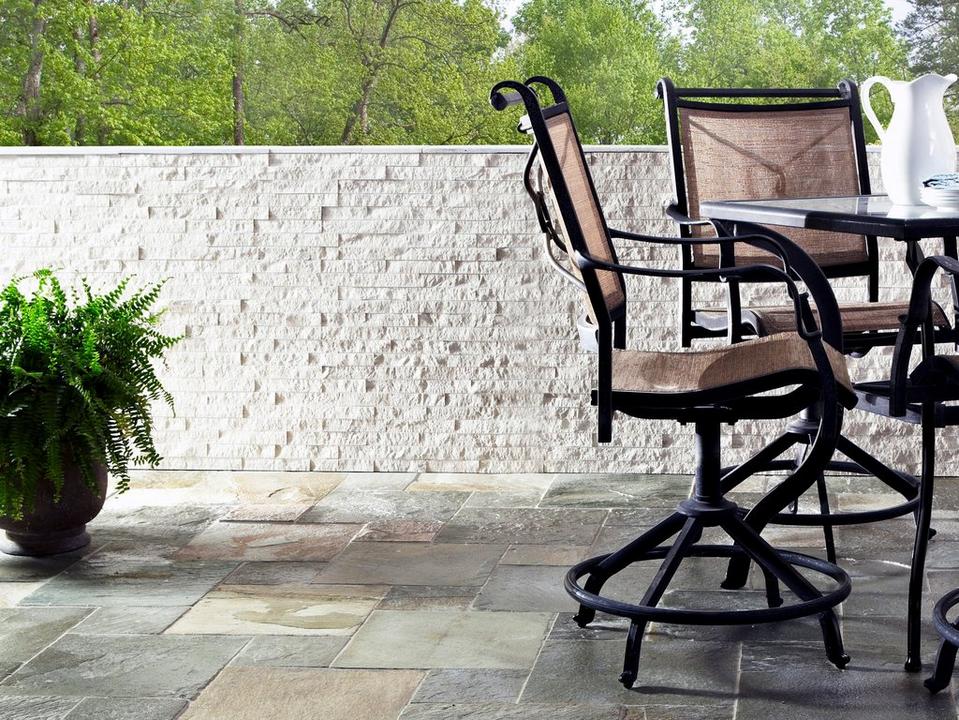 If you want to create a look that's a little more understated, use ledger that has a subdued appearance. Quartzite ledger is a premier choice for contemporary-chic spaces, especially when it features clean lines and a subtle stone texture.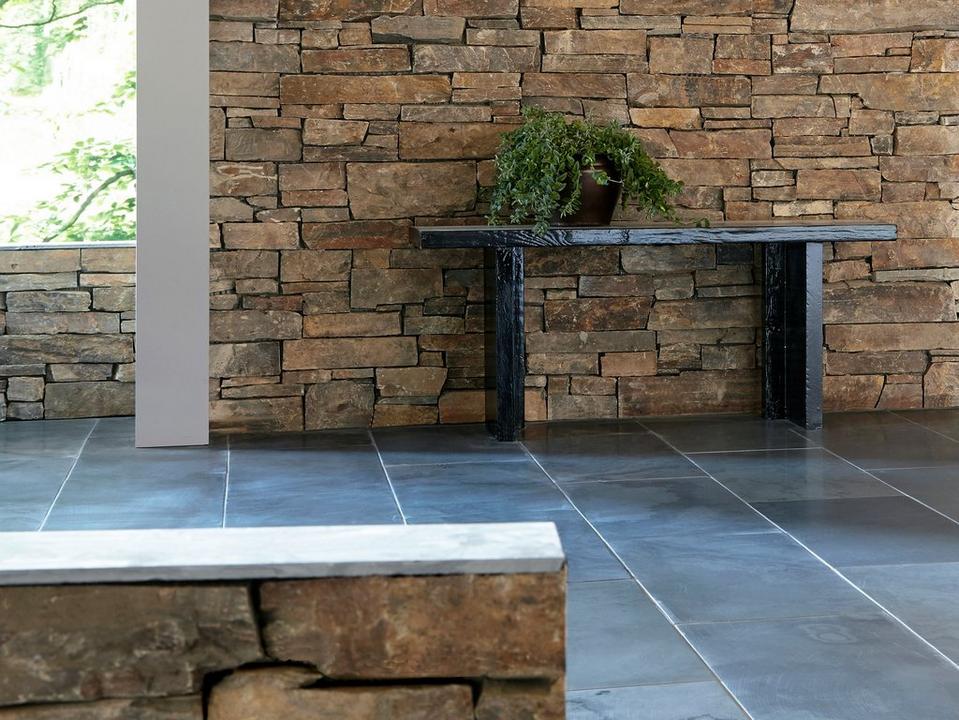 Want a look that's more classic? There's a ledger for that, too! Use stacked stone ledger like this Yukon Stack Slate Panel Ledger to mimic the appearance of an old stone wall or historic building.
Want even more inspiration for your outdoor space? Check out our Outdoor Inspiration Gallery! As the weather warms up, expect to see more outdoor spaces in our Real People. Real Projects.

gallery!