New & Now: Light Hardwood Floors
2019 may be coming to an end, but the year's flooring trends are still holding steady, including light hardwood floors. While deep, brown hardwood remains a classic choice, lighter wood like grays and blondes are becoming a flooring staple thanks to styles like Modern, Farmhouse, and Scandinavian.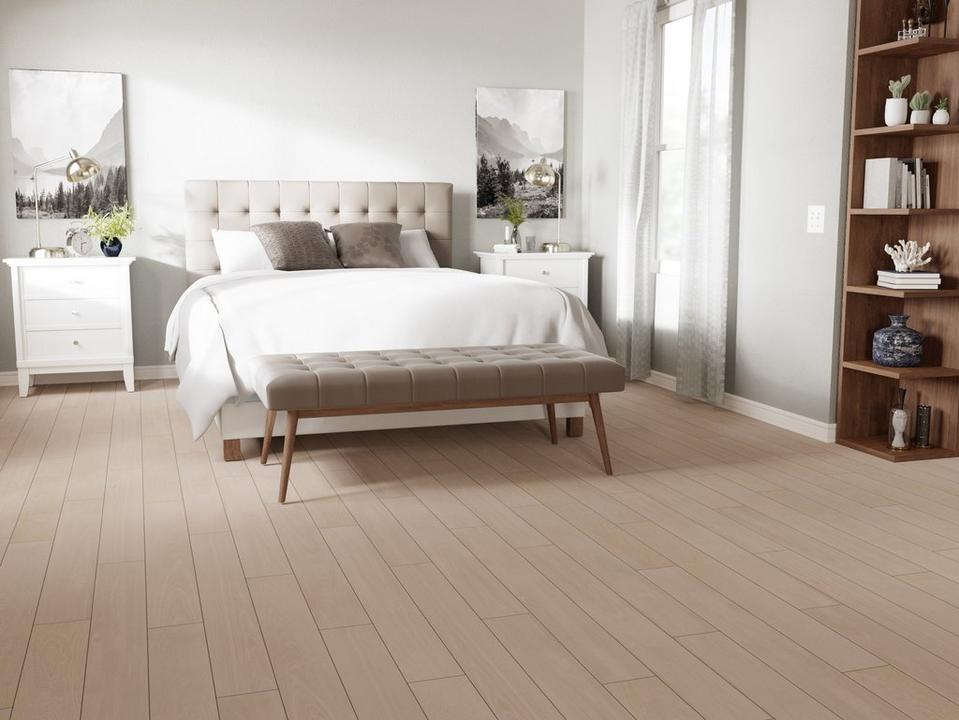 Pictured: White Oak Solid Hardwood
Why Light Colors Are Popular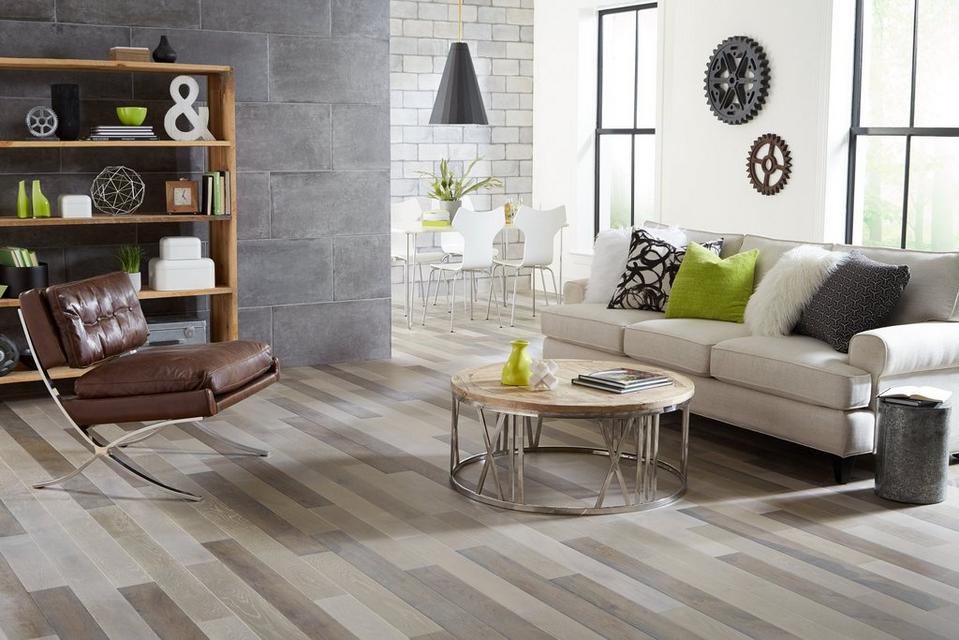 Pictured: Mixed Gray Oak Solid Hardwood, Esenzia Ceramic Tile, Riabita Porcelain Tile
There are a variety of lighter shades of gray and blonde hardwoods that you can easily incorporate into your space, depending on your design. And with styles like Scandinavian and Coastal on the rise, you'll continue to see lighter hardwoods because it's an element of many of these looks. Lighter flooring also helps to brighten a space and can expand a room, making it feel more open (this includes smaller spaces, too).
Light Colors Aren't Limited to Just Hardwood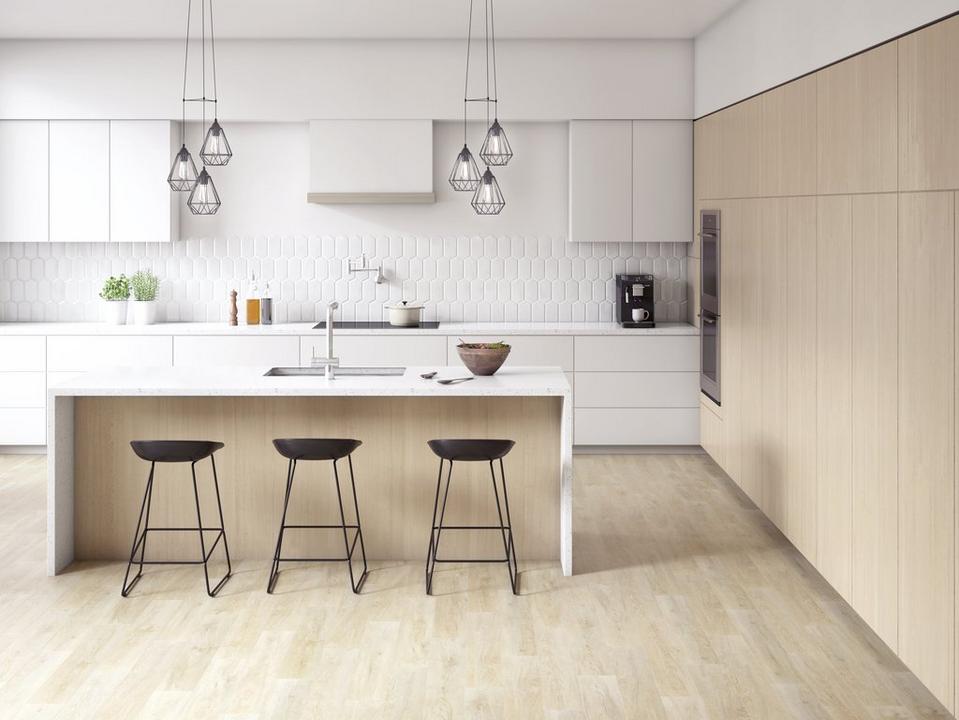 Pictured: Crystal Creek Rigid Core Luxury Vinyl, Dolomite Polished Marble Mosaic, Ice White Quartz Slab
You can find wood-look flooring in a variety of materials, including vinyl, laminate, and tile. These products give you the look and feel of real hardwood but come with different features and benefits. Plus, you can incorporate these lighter wood-look options in spaces where real wood shouldn't be installed.
How to Incorporate Light Hardwood Into Your Space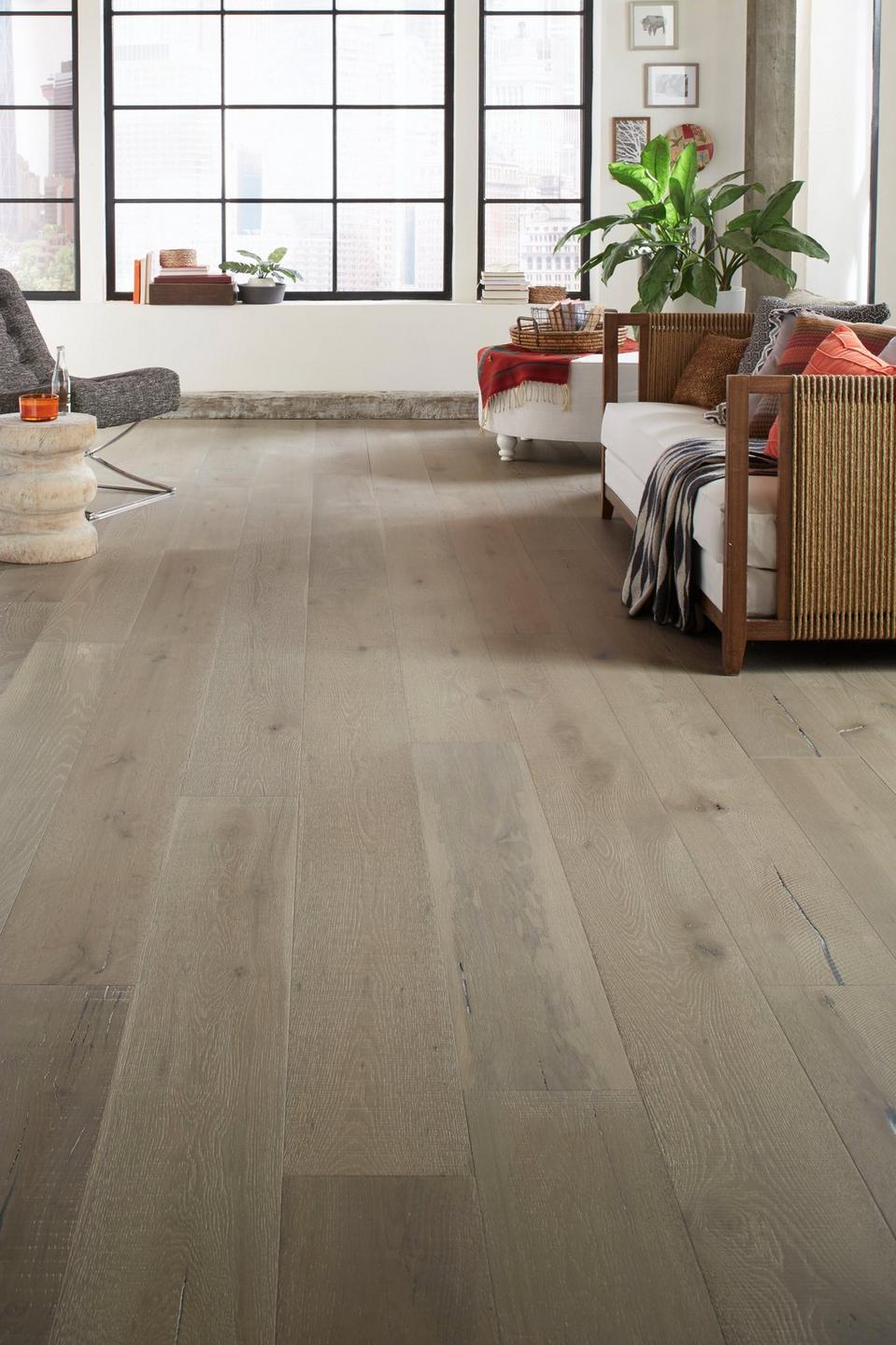 Pictured: Perlino Engineered Hardwood
Use light hardwood as a neutral base. It gives you the flexibility to style your room any way you'd like (and easily change the decor).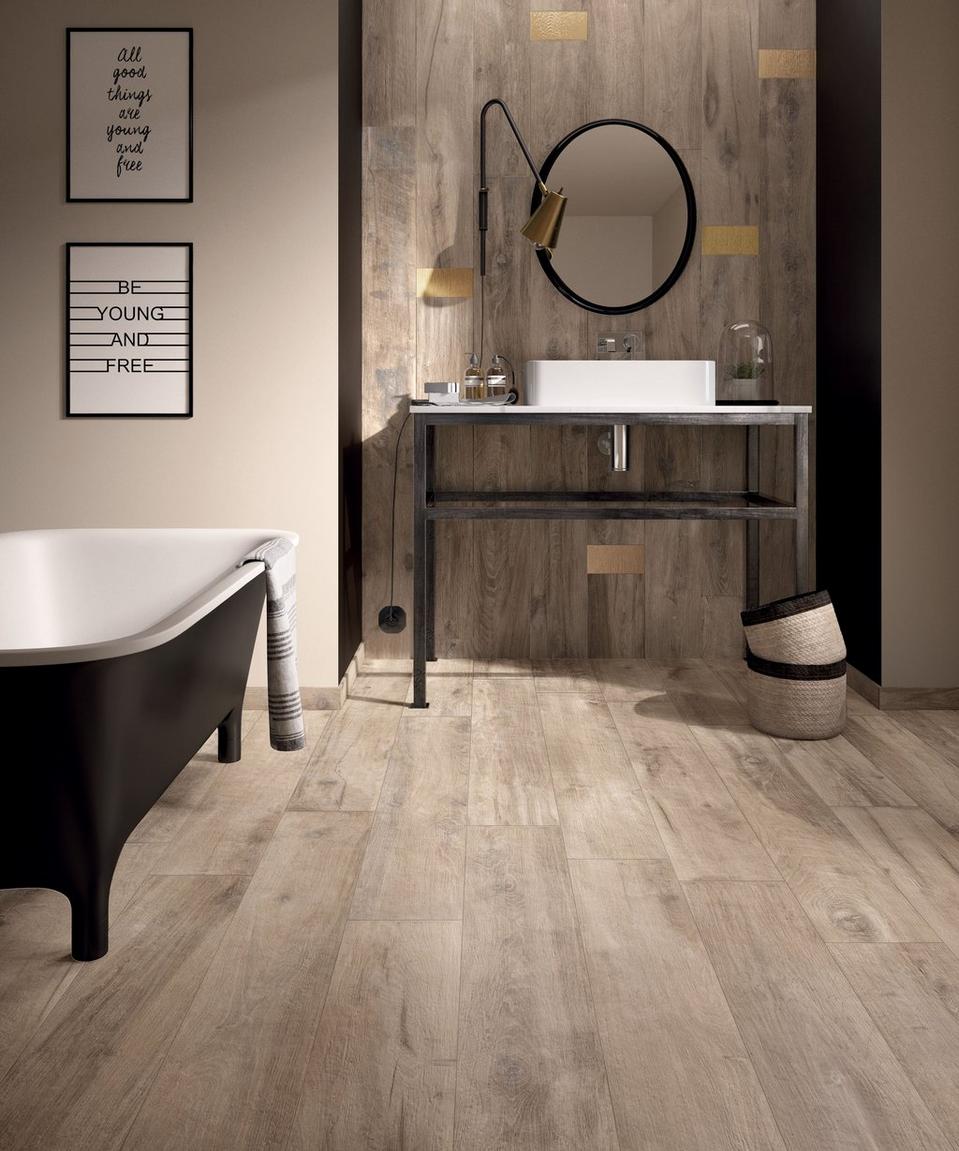 Pictured: Legend Sand Porcelain Tile
Don't stick to floors only – lighter wood and wood-look options can be used as accent walls, too, for a different take.
At Floor & Decor, we offer a large selection of light wood and wood-look choices. So, not matter your style or budget, you're sure to find a look that's perfect for you. If you're ready to start your project, schedule a FREE design appointment at your local Floor & Decor.