Style Simplified: Coastal
The coastal style provides a fresh, care-free feeling, reminiscent of being on an island. If you're looking to create that relaxing feeling in your home but don't know where to begin, here are a few design elements to help get you started!
Beachside Wood Floors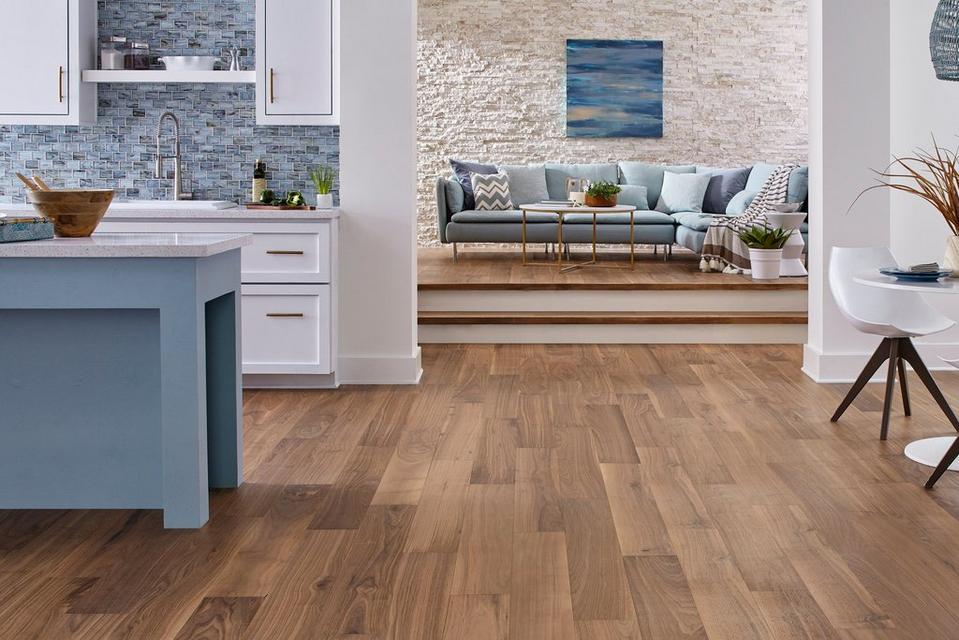 Nothing says "beachy" like driftwood. Bring the look and feel of driftwood into your home with hardwood floors that feature a distressed finish. Look for lighter shades of brown with higher variations of color that mimic the twisting, deep grooves of driftwood, like this AquaGuard Light Brown Wire Brushed Water-Resistant Engineered Hardwood.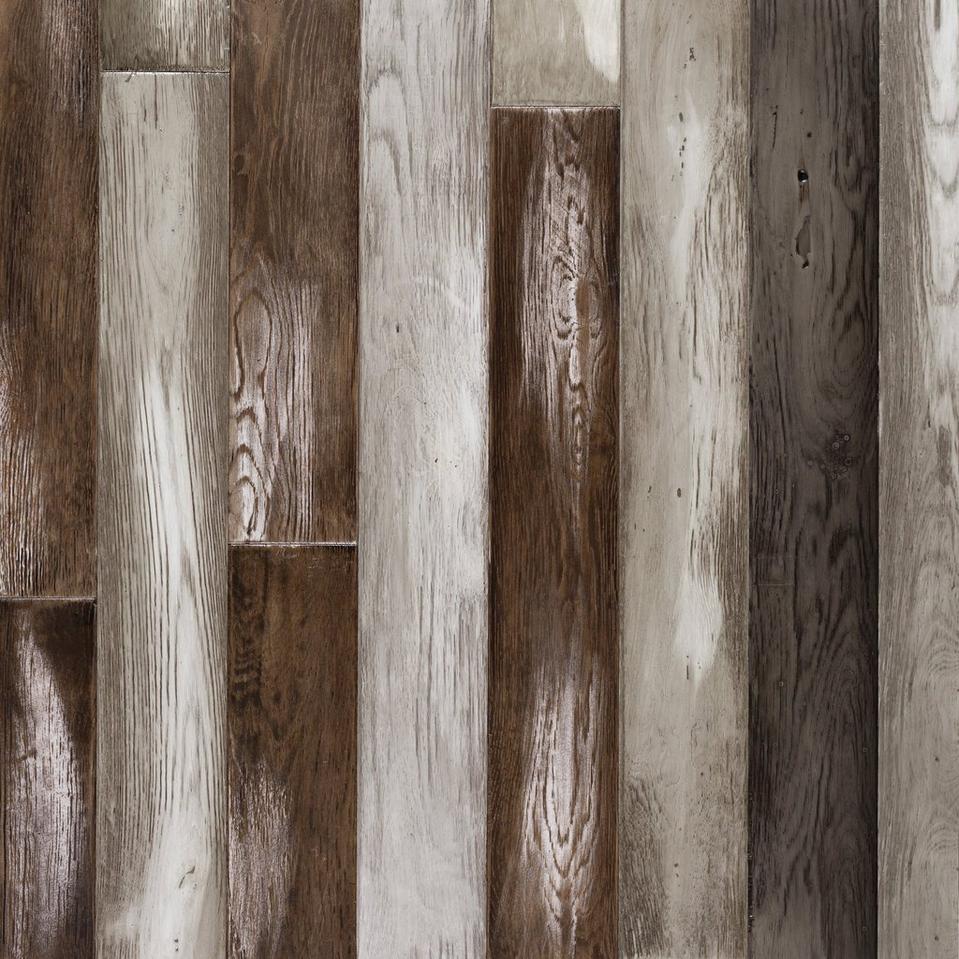 To create the appearance of wood reclaimed from a pier or old ship, try this Timberclick Canyon Mix Oak Solid Hardwood flooring. It has the look of weathered, painted wood that has been sanded down. The distressed texture gives this flooring a rustic coastal look, too!
Sandy and Rocky Texture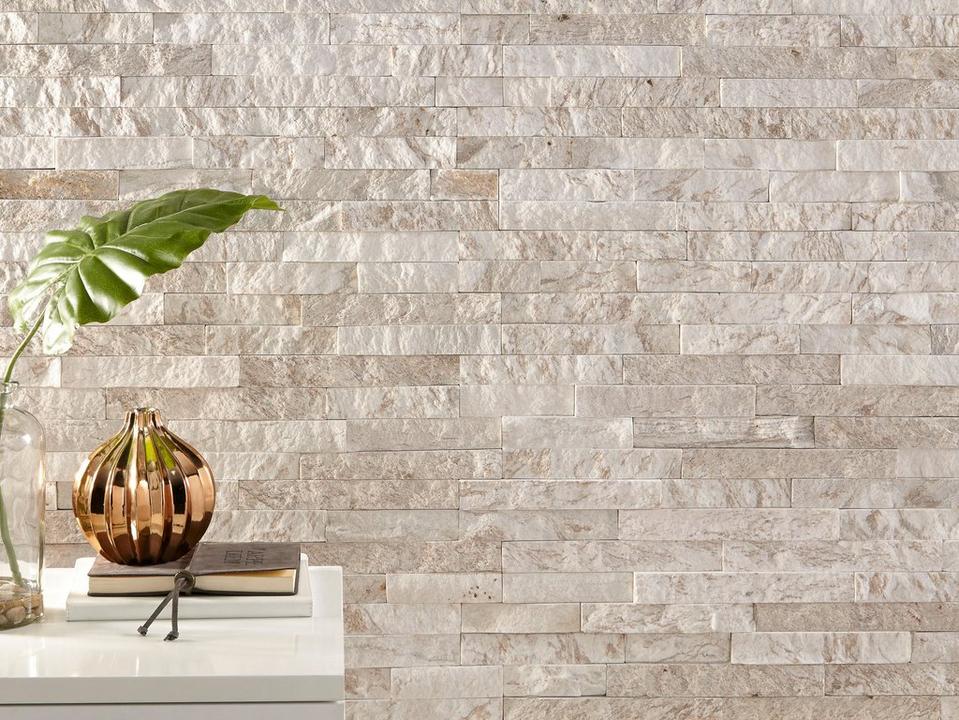 For a true ocean-side vibe, use natural materials that look like they came straight from the beach. With its rippling structure reminiscent of sandy white beaches, the natural look of this Rock Ridge Del Sol Splitface Quartzite Panel Ledger gives this quaint reading area or the coastal kitchen above the feel of a calming island escape.

Have another type of coast in mind? Rock Ridge Niagra Splitface Quartzite Panel Ledger can bring the natural stone appearance of a pebble beach or shoreside cliff to the walls of your home. The natural gray hues mimic the varied colors of the rocks, and its smooth texture gives the appearance of water-washed stone.
Seaside Colors
Color can make or break your home's coastal design. Stick with neutral, calming tones that evoke images of sunny days and warm breezes—such as whites and creams, soft hues of greens and yellows, or watered-down grays—and you can't go wrong!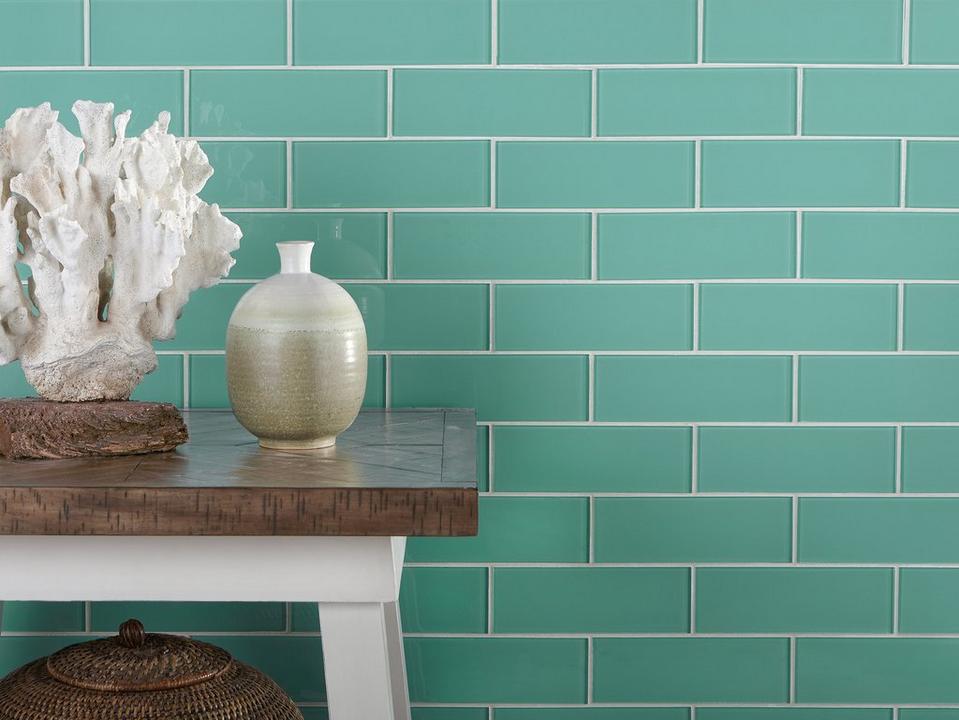 Draw inspiration from the color of the ocean when building your coastal design. Here, the bright turquoise of Pure Honeydew Glass Tile sets the stage for a beachy look that can be paired with dark hardwoods, natural driftwood, and white coral decor.
Maravilla Caribbean Green Marble Tile is a twist on classic marble in shades of seafoam green and blue. With the wavy veining of this marble that looks like the surf of the ocean, you can create that calming feeling that comes when you reach your oceanfront escape.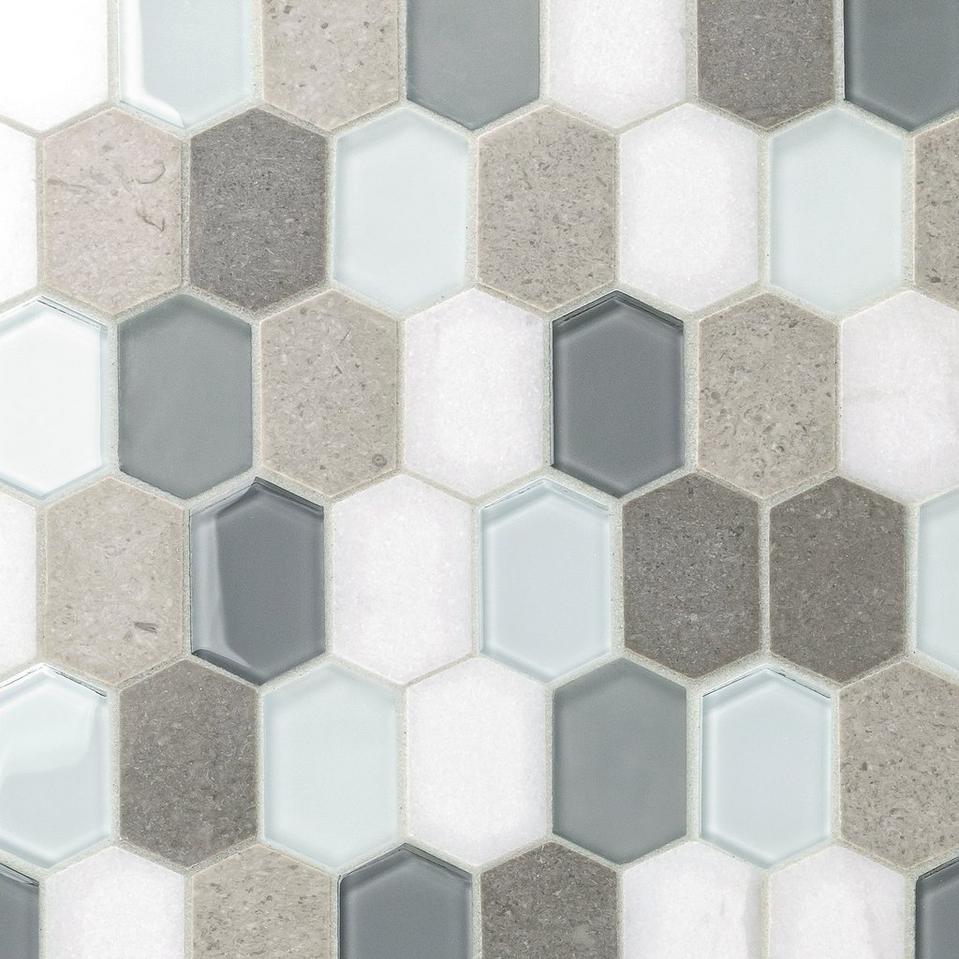 Montage Sea Island Glass Mosaic features neutral blues and pebble grays in a sandy texture. This beachy mosaic will put a spin on a traditional coastal look with its modern, geometric shape.
Stylish Sea Glass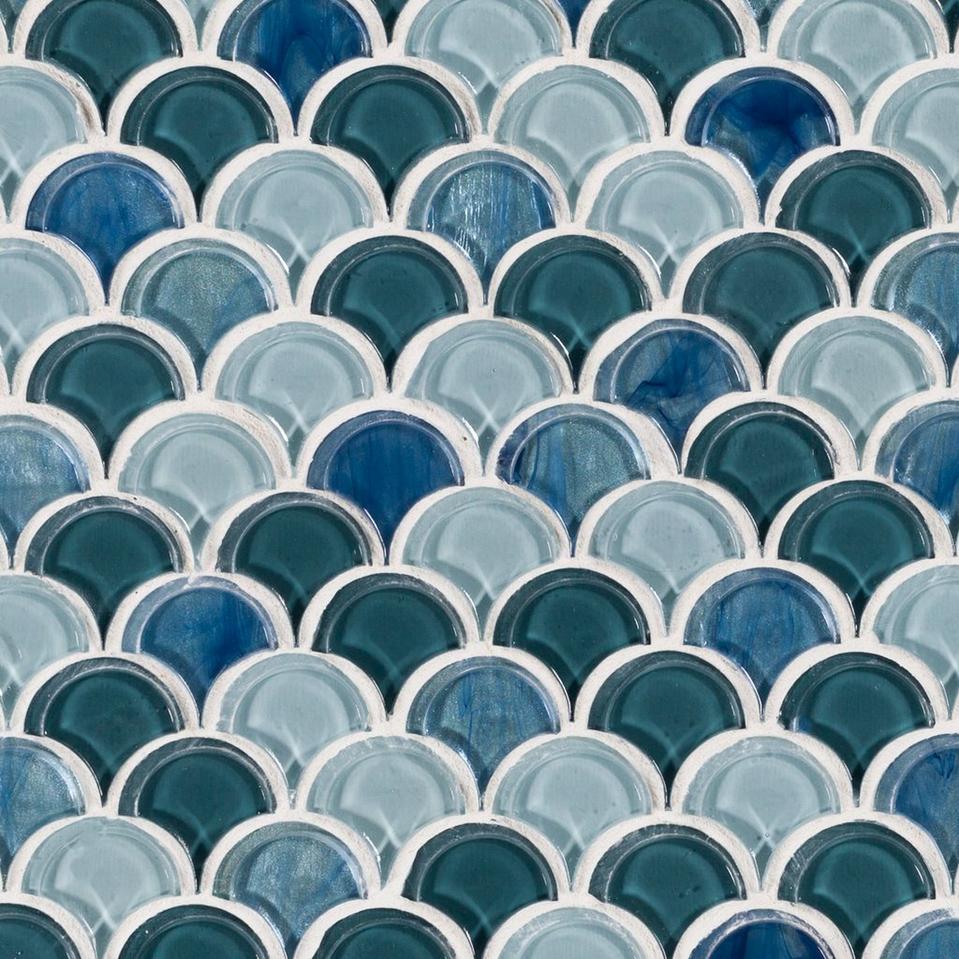 Glass tile catches and reflects lots of light, which can illuminate a space and recreate that sunny beach feeling. It can also capture the shimmery look of sunlit waters, just like in this Montage Waterscape Glass Mosaic. Not only does the mosaic mimic the look of ocean waves in the varying shades of ocean blue, but its upturned scallop shape also creates an airy, uplifting look.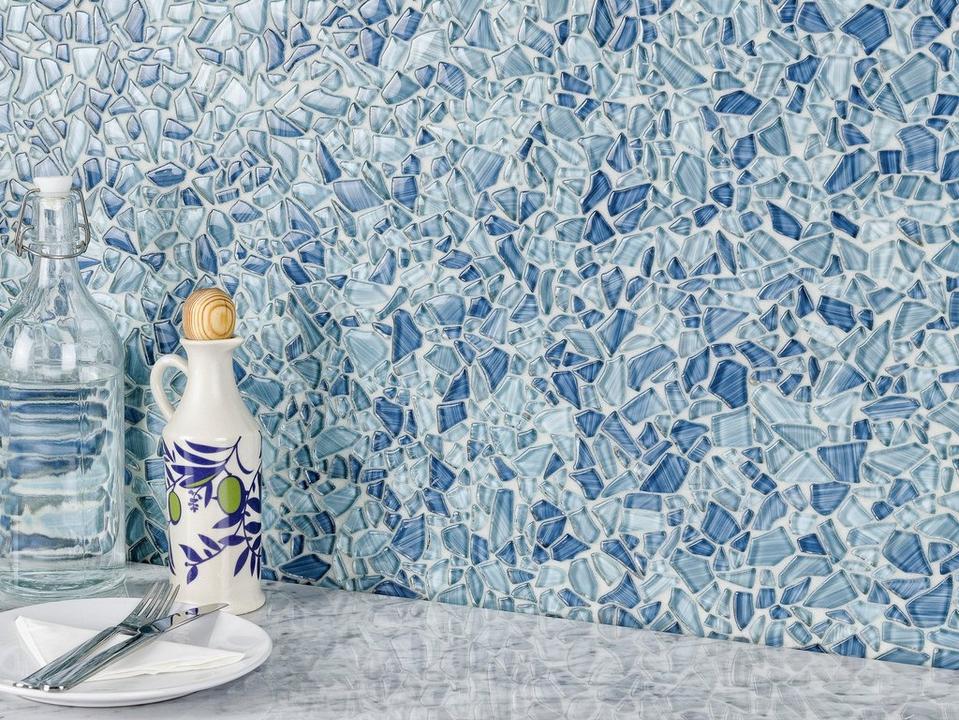 When planning your coastal design, don't forget about sea glass! Consider using a tile like this Montage Paradise Bay Pebble Glass Mosaic that cleverly mimics the colors and varied shapes of sea glass—you'll immediately create that coastal feeling.
If you're ready to create your own coastal escape, a design expert at your local Floor & Decor is ready to help! During your free design appointment, you'll get help in creating a design that's tailored to you, and you'll be set with everything that you'll need to get started on your project done from start to finish.