6 Ways to Master The Bath
Your master bathroom should be a relaxing retreat, so make every design choice count! Here are some ways that you can master your bathroom design to create a personal oasis.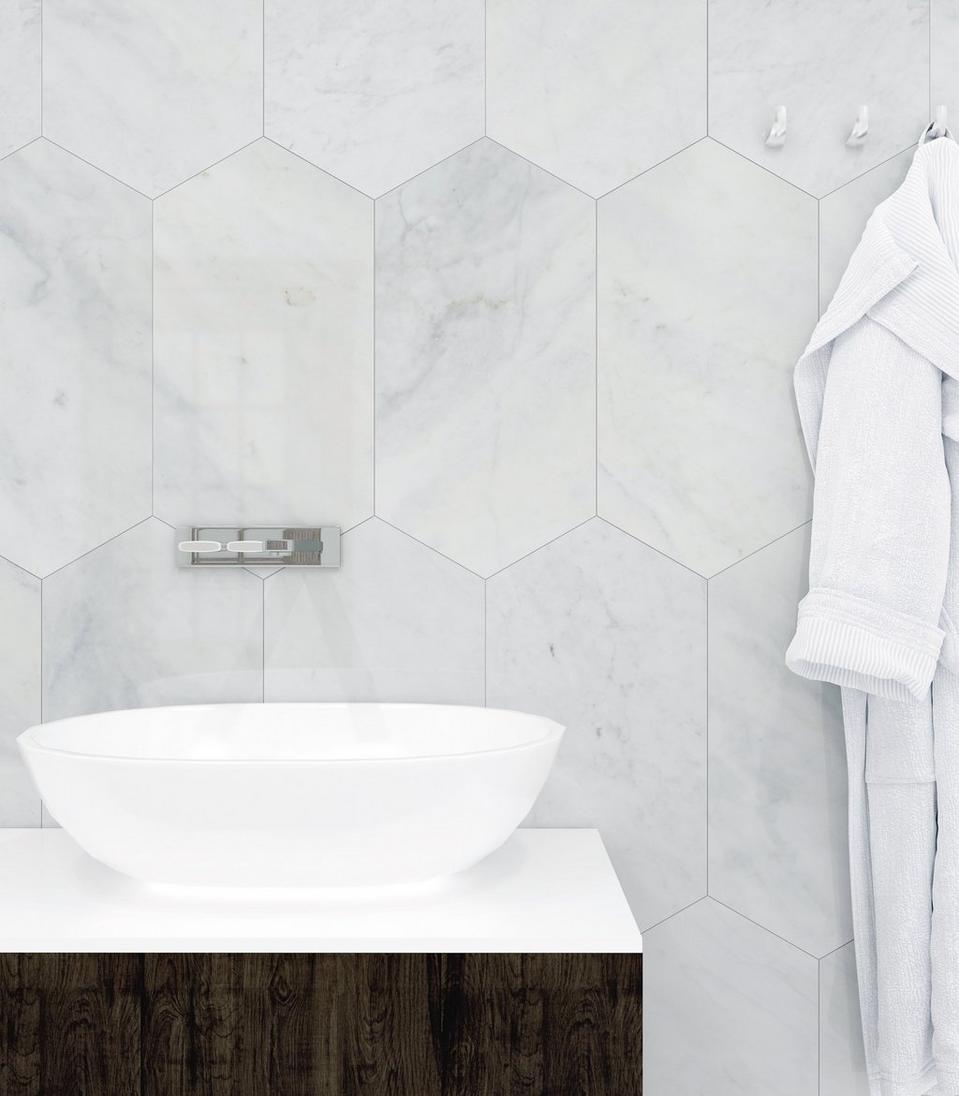 Go Bold With Your Walls
A unique bathroom wall can take your design to new heights. You can use a small mosaic to add more detail, or you can choose a larger format tile in a geometric shape like this Viviano Bianco Blanco Oblong Marble Tile to make the spaces look bigger.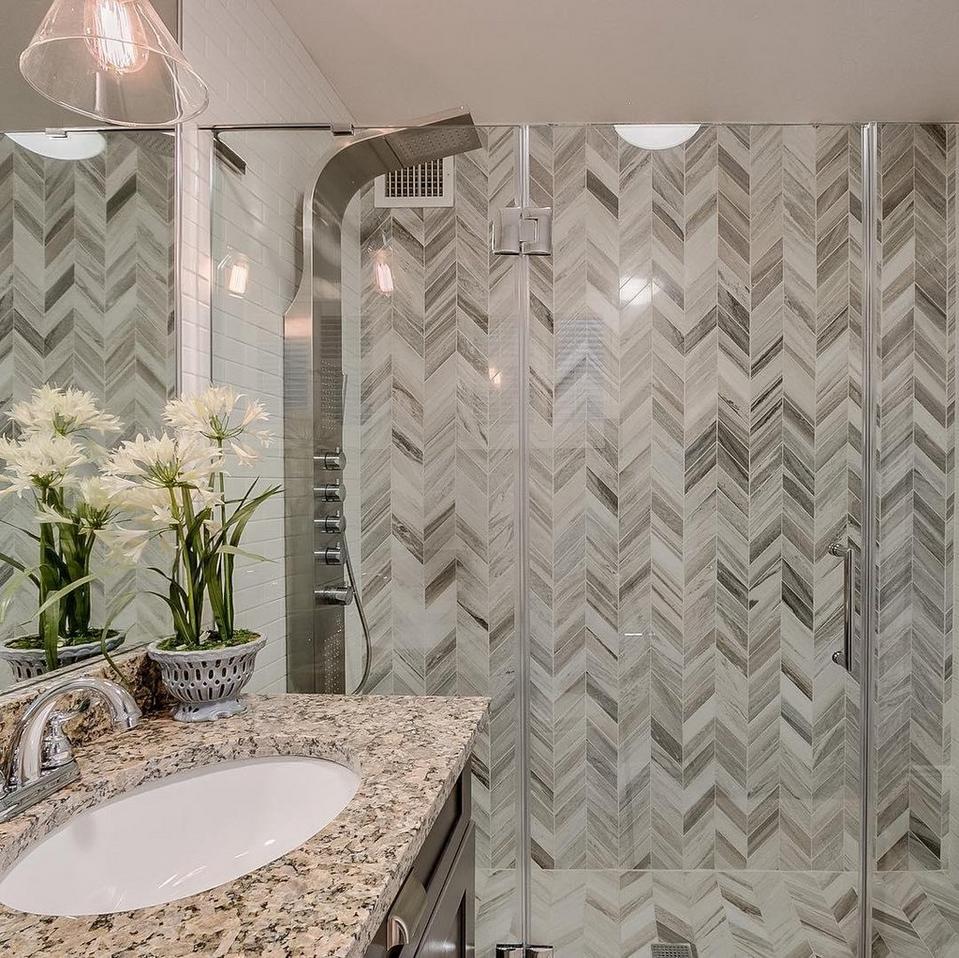 Show Off That Glass Shower
If you have a glass shower, create a feature wall! A glass shower can make even the smallest master baths look bigger, and the glass panel door can display a floor-to-ceiling accent wall of patterned or mosaic tile. It's all about using an often-overlooked space in unexpected ways.
Go Natural
The look of stone and wood are both timeless, and each can add a level of relaxation to a master bath retreat.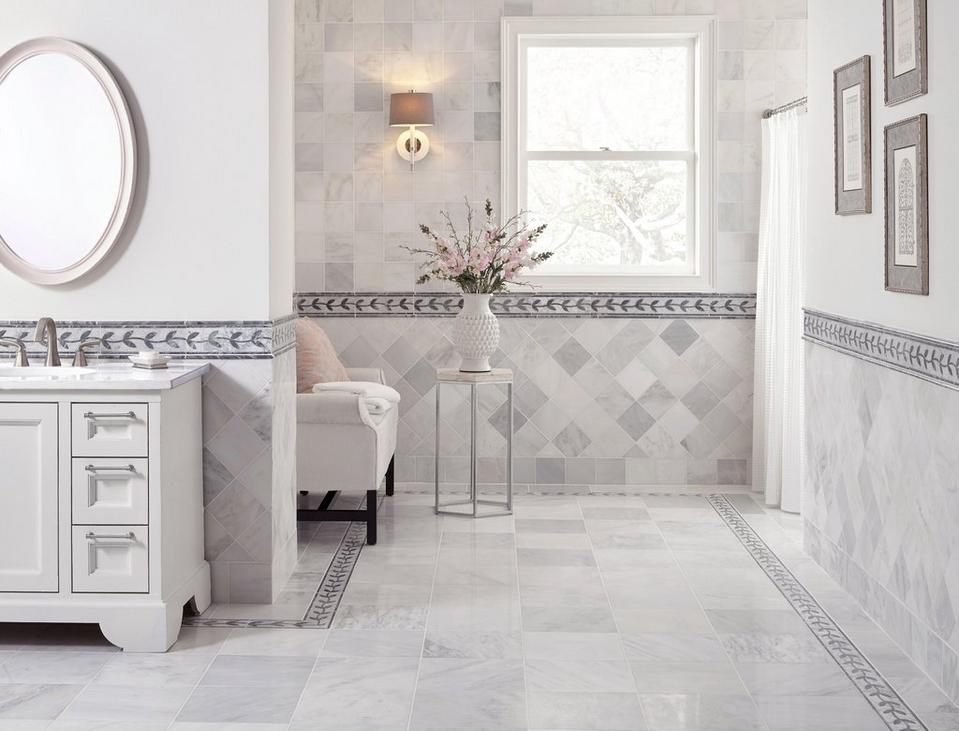 Stone (or stone-look tile) complements a classic look, but it's also fit for a contemporary space. Stone has a natural grandeur that can make a master bath look regal. Plus, it's naturally waterproof and ideal for the shower and tub areas.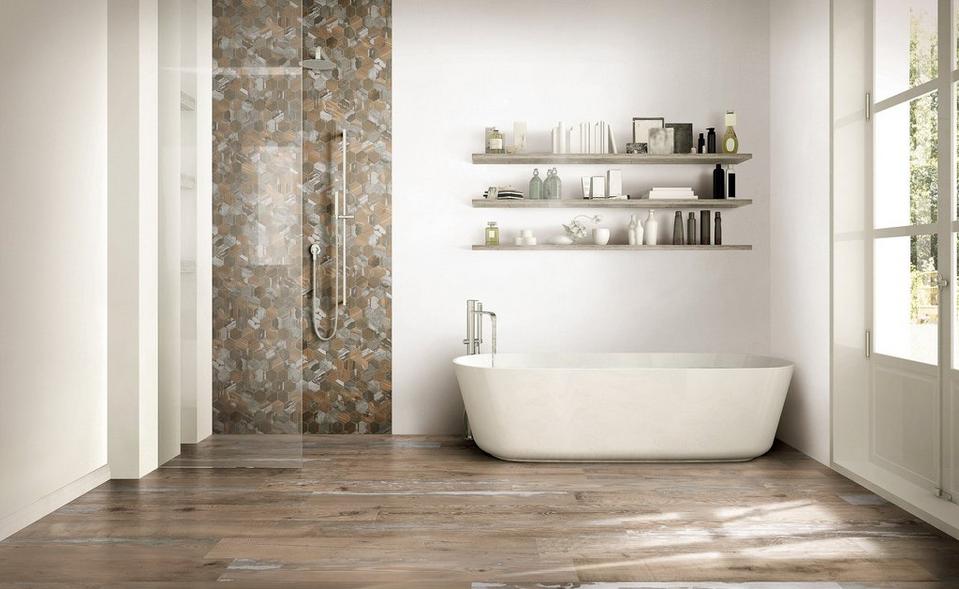 Thanks to technology, it's now possible to get the look of wood in your bathroom! There are several styles of water-resistant and waterproof wood-look floors in laminate, bamboo, engineered hardwood, and vinyl, as well as waterproof wood-look tile, that are exclusive to Floor & Decor.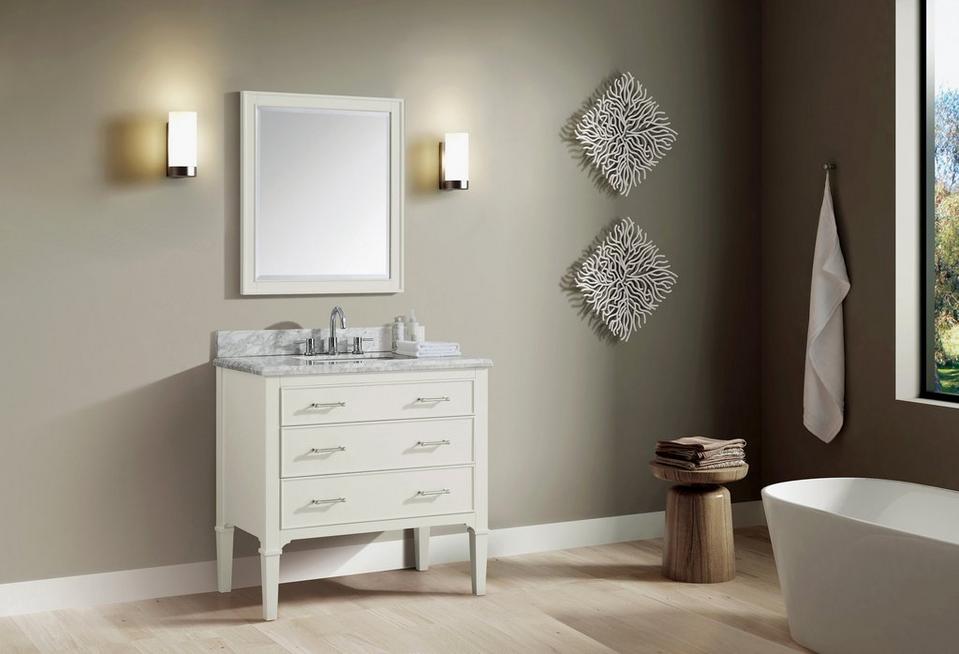 Fashionable Fixtures
A bathroom space should reflect style while providing functionality and storage. A vanity can complete your bathroom look and still provide a place to store your items. And fixtures such as hooks and towel bars can add to your design—and they come in different colors and finishes to suit a variety of looks.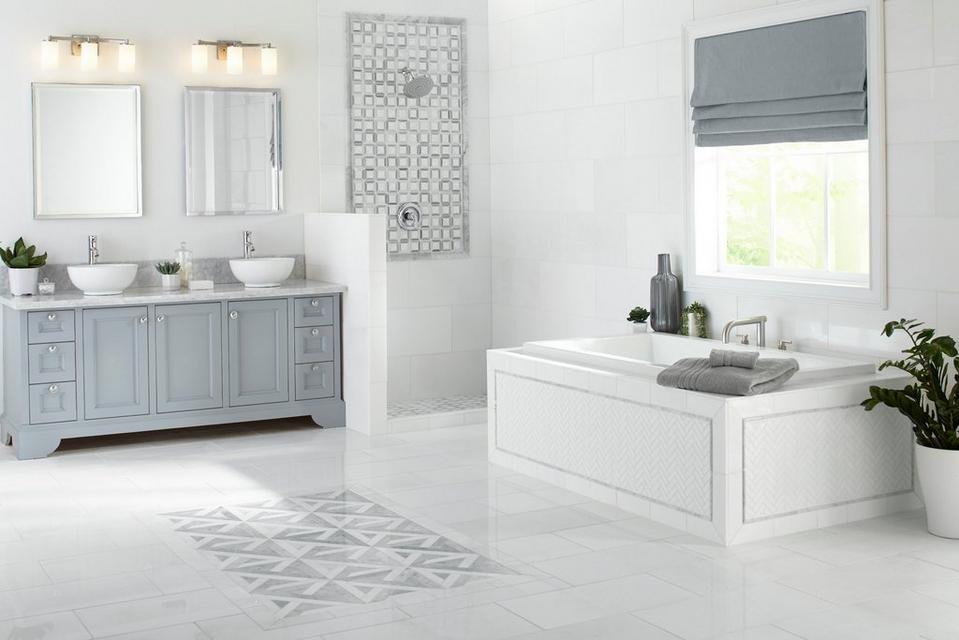 Add An Accent Piece (Or Two)
Small additions can make a big impact! Using wall mosaics or floor tiles, you can create an accent piece that defines the style of your bathroom. Add a bold, patterned accent piece, and you have an eclectic bathroom. Install a geometric stone mosaic, and you've created a contemporary bathroom with a twist.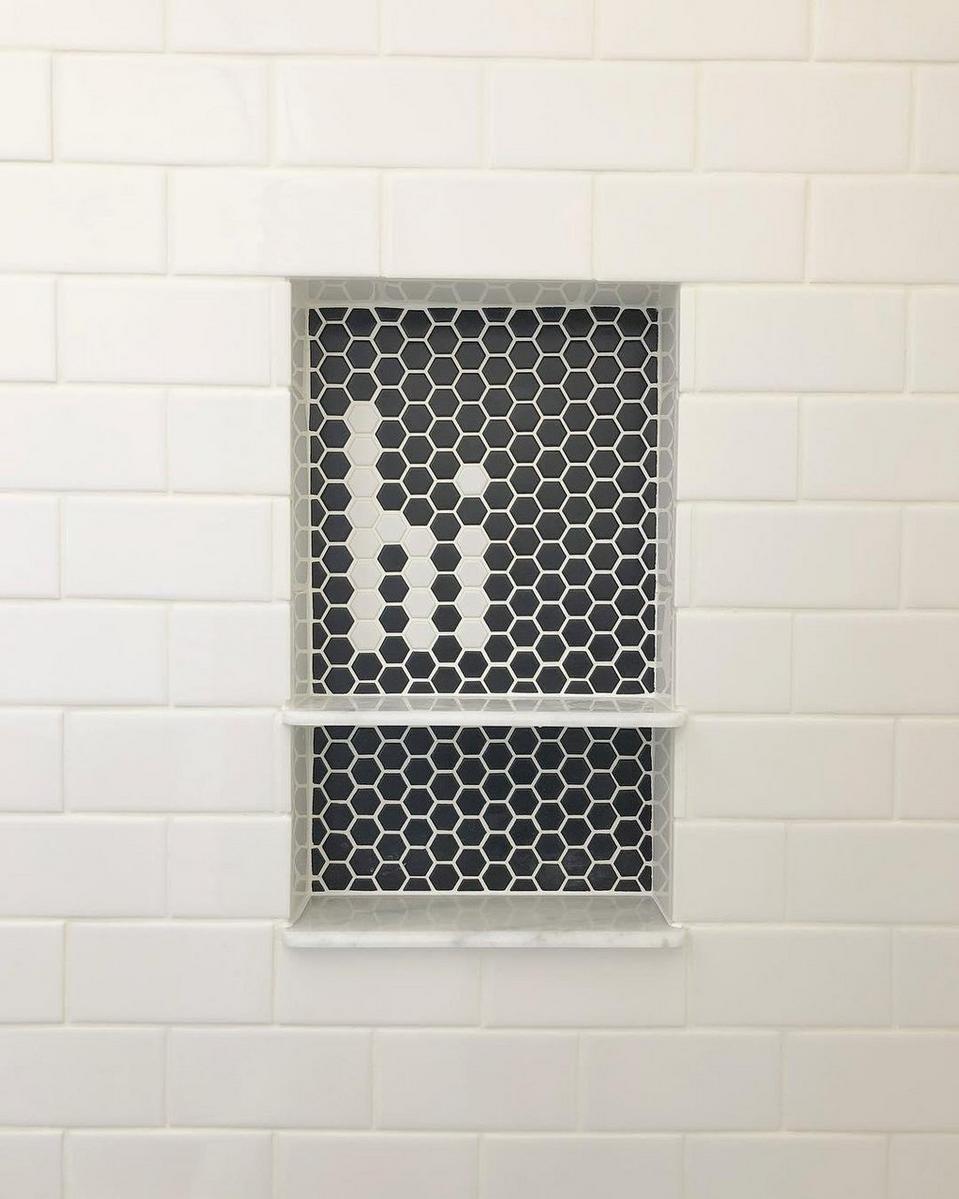 Stay True To Your Personality
Just because it's a bathroom doesn't mean you can't have a little fun with your design!. Honja K. (@mondaymondaycreative) used Festival Hexagon Porcelain Mosaic in black and white to give her little shower niche a lot of personality. It's a simple yet significant way to brighten up a space (and someone's day)!
Browse our bathroom inspiration gallery for more ways to personalize your master bathroom. You can even see all the creative ways real people are designing their space in the Real People. Real Projects

. gallery! When you're ready to redesign your master bathroom, book a design consultation appointment with a design expert to get started!