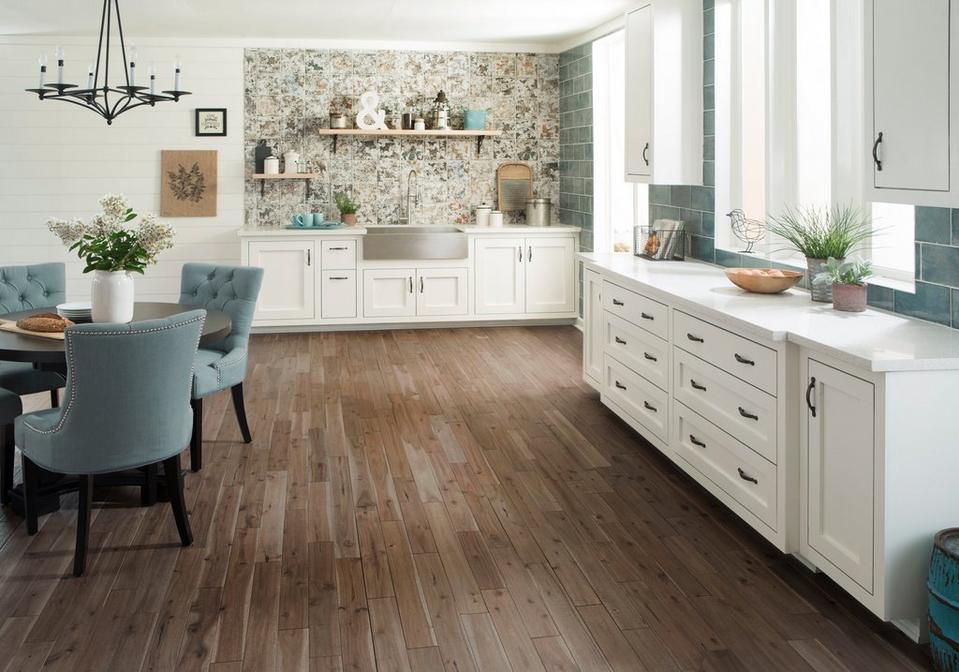 Style Simplified: Farmhouse
Warm and cozy, yet effortlessly elegant – today's farmhouse style is a mixture of classic meets French countryside, and all things in between. It's refined, yet slightly busy, and it's being showcased on design shows, magazines, and all over social media.
This Style Suits You If: You're drawn to natural materials, a hint of rustic style, and images of cozy cottage living. You want a nice neutral canvas that you can make your own through accents and décor.
If this sounds like you, read on to learn more about the elements of Farmhouse style.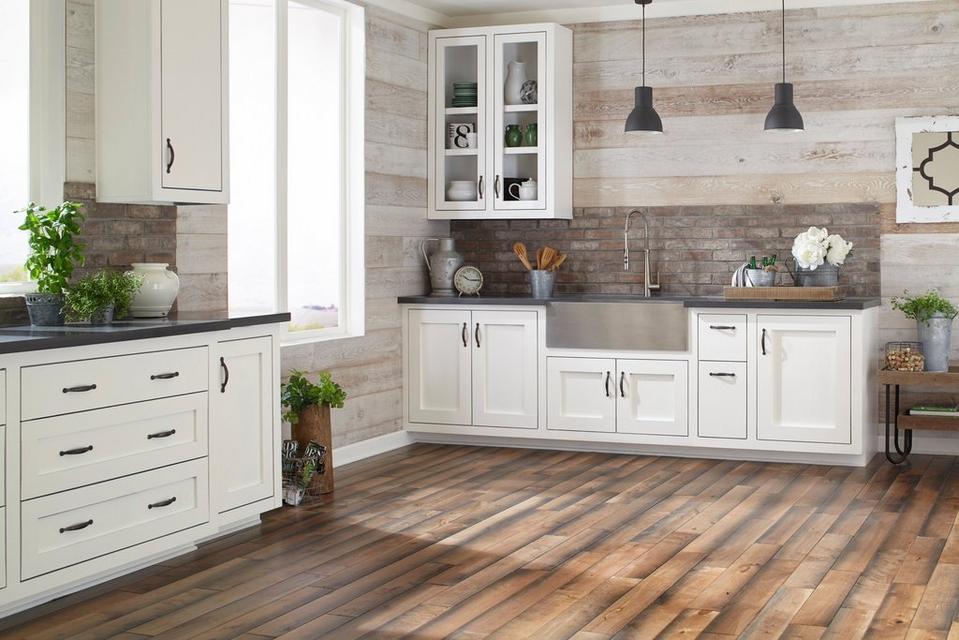 Natural Materials: Elements like exposed brick and floors with high variation that highlight the natural appearance of wood are the most common in capturing the farmhouse look. This gorgeous farm house kitchen combines our Rushmore Thin Brick Panel with Tawny Birch Hand Scraped Hardwood and light and lovely Windswept Wire Brushed Hardwood wall that just nails the farmhouse style.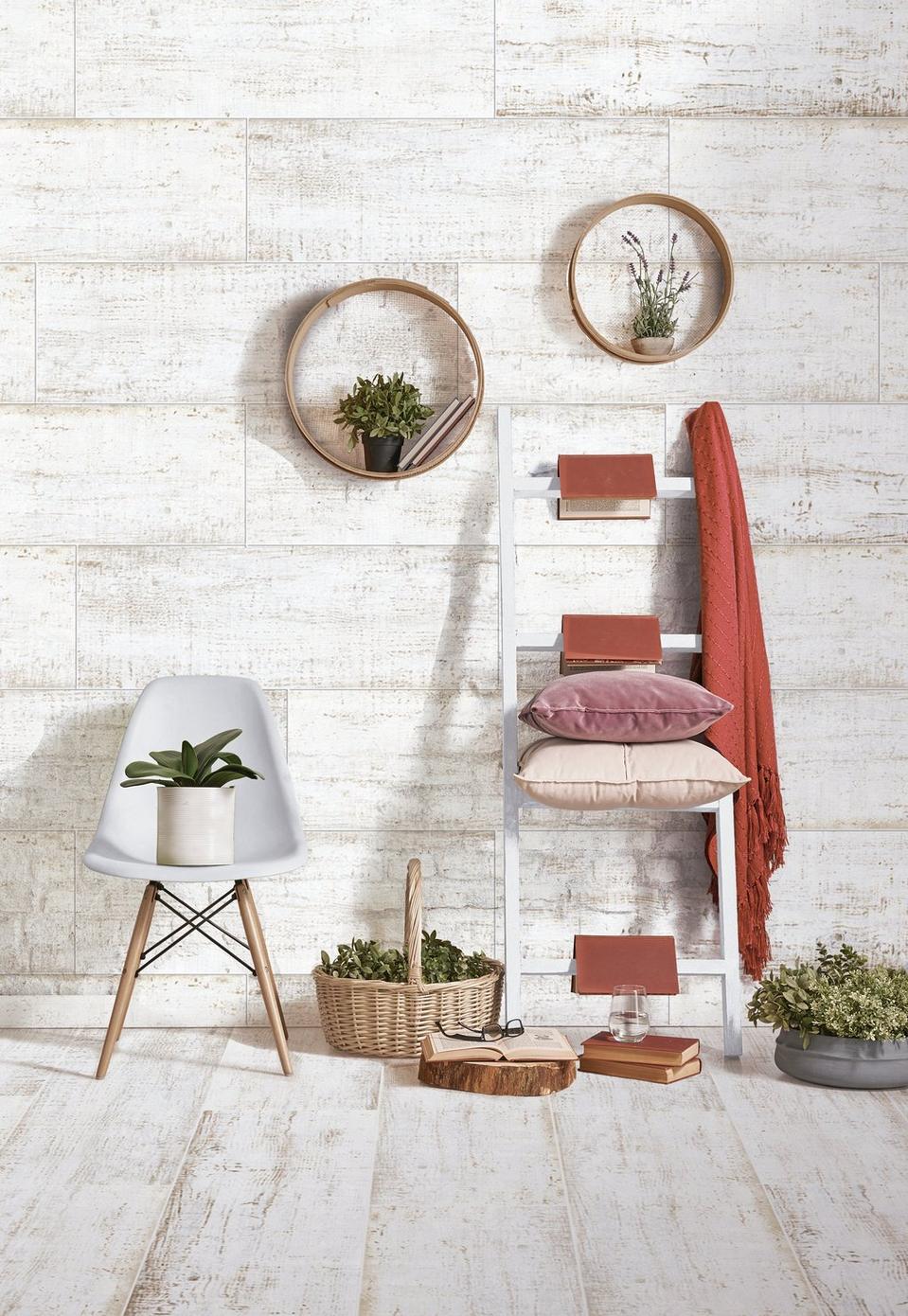 Finishes: Get the look by adding distressed or hand scraped wood to your walls and floors. This room is simple and soothing. The white wood-look tile is what gives it that farmhouse look. It makes a neutral space that's wide open for décor of any color.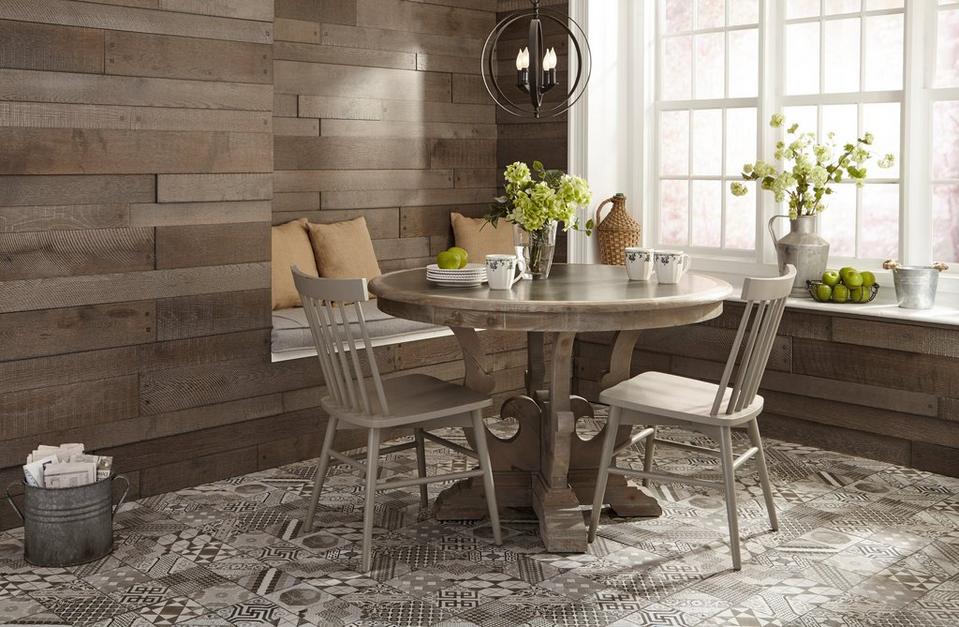 Contemporary Touch: While the hand scraped wood wall (which is super easy to install) keeps with traditional farmhouse. However, the intricately patterned tile on the floor kicks it up to contemporary. Don't forget, there's versatility in this style!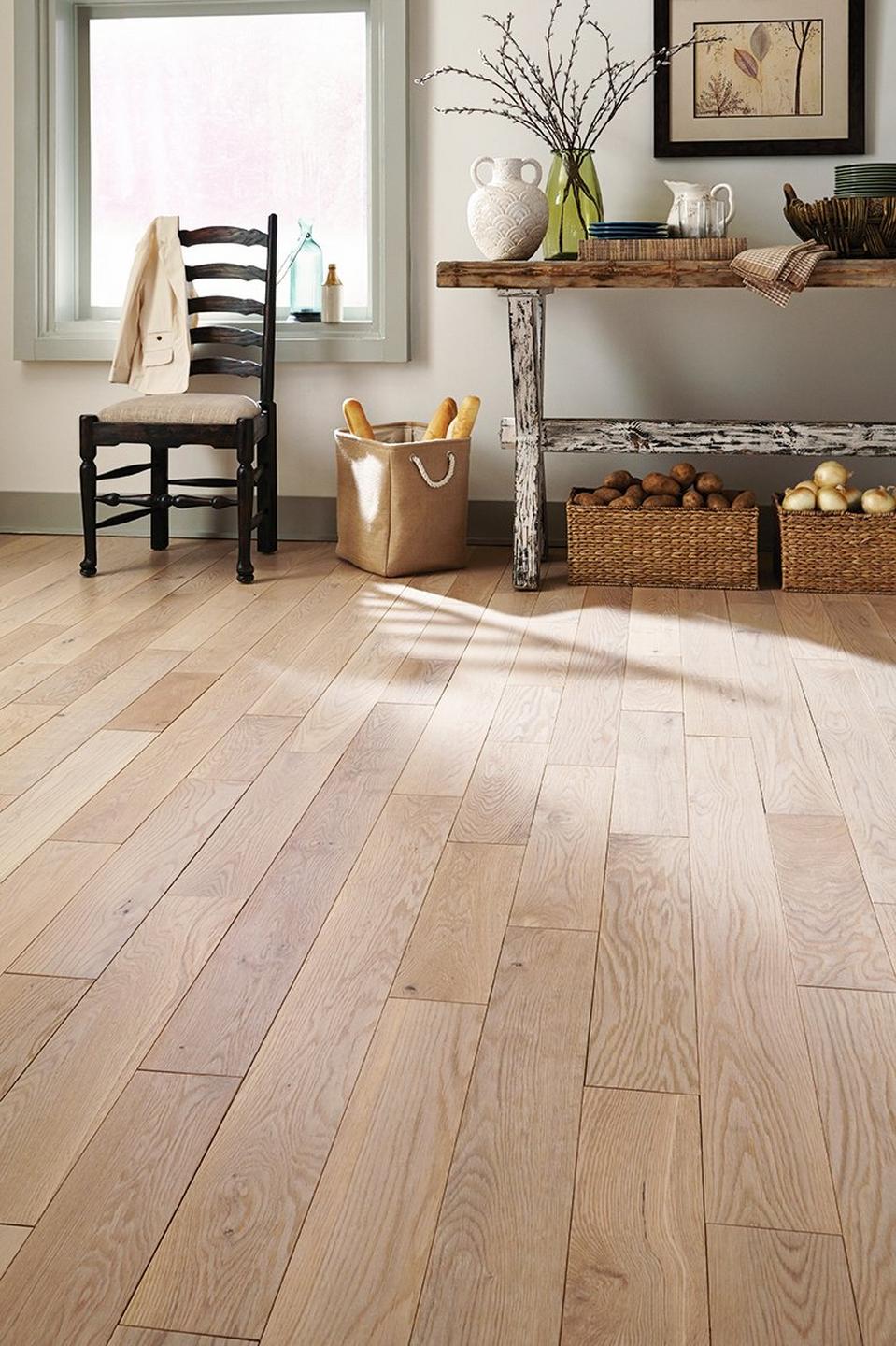 Transitional: Continuing on with versatility, this style can also be transitional. In this room you can see that we've blended farmhouse with traditional. Keeping the walls bare, using natural flooring, and traditional décor creates a look that's all its own.
As you find your farmhouse style, get inspired by cottages and simple living. Keep things light and focus on neutral tones like white and beige that complement distressed floors, exposed brick and antique-style furniture.
Add a feeling of comfort to your home and make this popular style your own.
For more inspiration, visit our farmhouse style gallery