F&D Start to Finish: How To Install Laminate On Your Walls
Looking to update your space? Transform your space by adding a wood-look laminate accent wall.
We'll walk you through the easy-to-do steps to revamp your space while staying on budget.
What Will I Need?
To install laminate planks on your walls, you'll need the following tools: a level, a rubber mallet, protective goggles, gloves, tape measure, circular saw, finish nailer, construction adhesive, caulking gun, cloth or rag for cleaning, and a pencil for marking your measurements.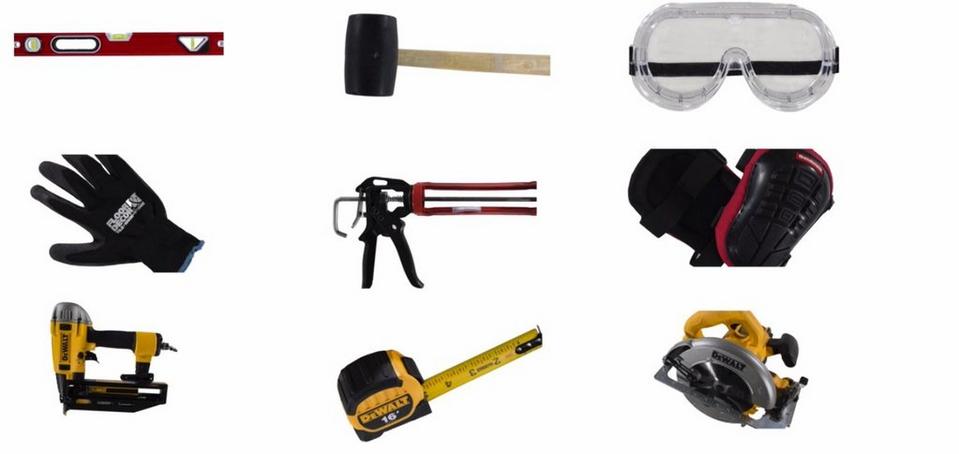 Let's Get Started!
Before you start your installation, make sure your wall is clean, dry, and smooth. If there's any residue, you'll want to prime your walls first.
Open the packaging and let the product acclimate in the room for at least 72 hours before installation.
First, Draw Your Reference Line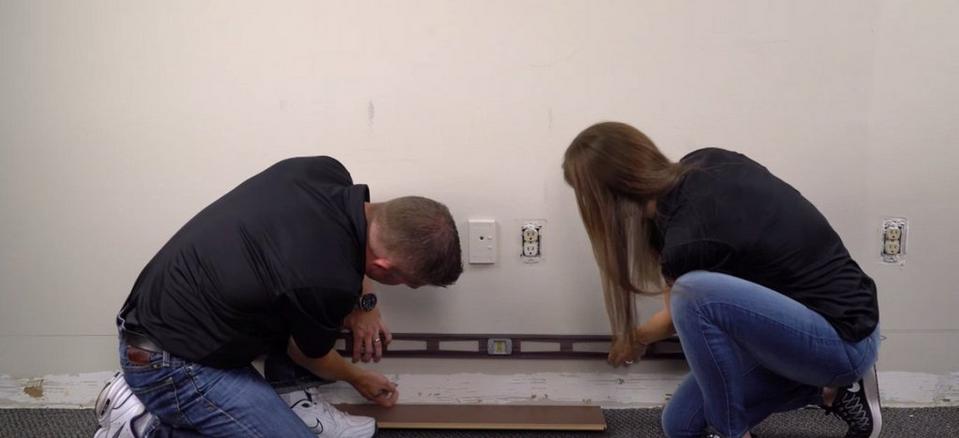 Using a plank from the bottom row, mark its height against the wall. Use your level to draw a reference line across the length of your wall.
Then, Determine Your Layout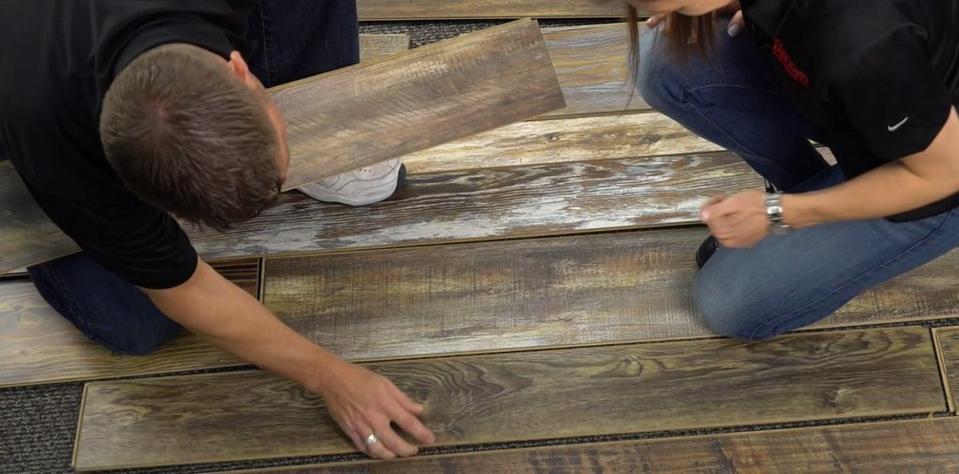 Remove the product from the packaging and place on the floor. Pro tip: pulling single planks from multiple boxes will give you a more natural look.
And Now We Install The Wall!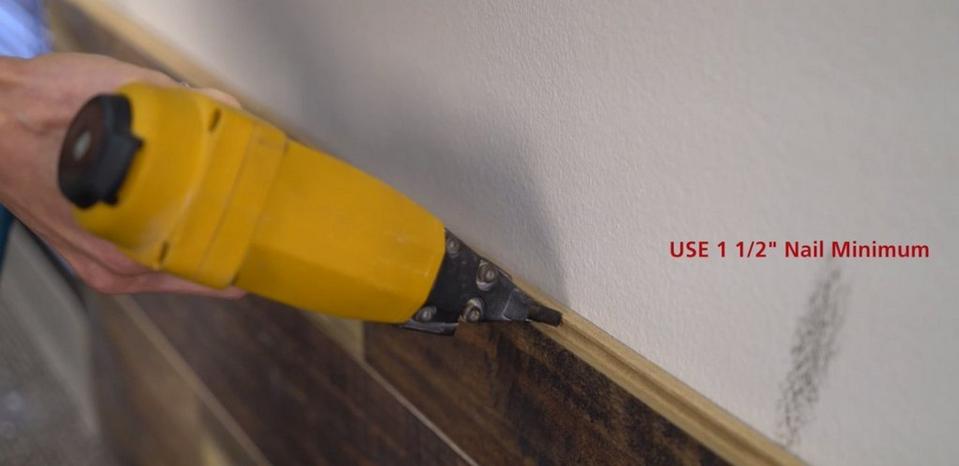 Liberally apply construction adhesive to the back of your first plank to ensure it will adhere to your wall. Next place the plank on the wall with the groove facing upwards.
Once the plank has been placed on the wall, gently tap with your rubber mallet. Once the plank has been secured, place a nail through the groove using your finish nailer (a minimum of 1½" nail is recommended).
Almost Done!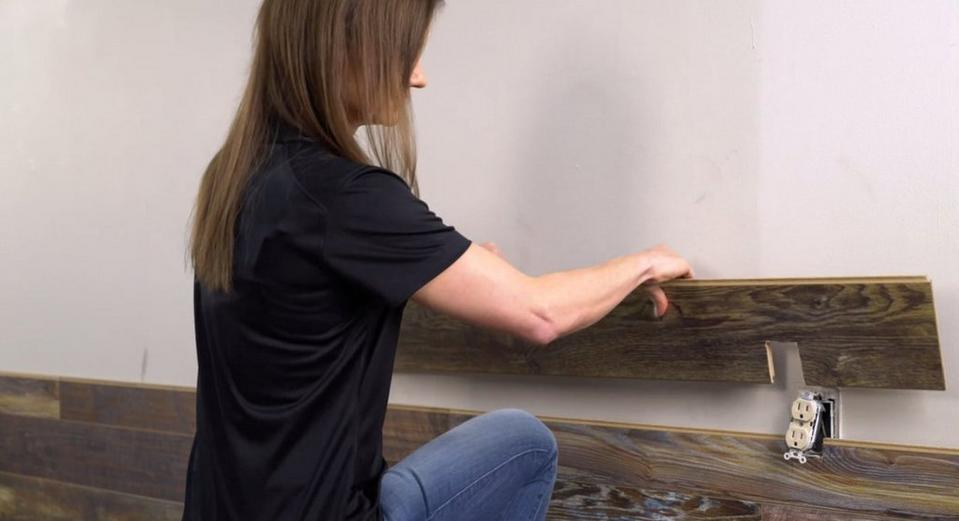 Cut planks with your circular saw as needed to make sure there's an even fit. Continue to fill out the rows until you've filled up your wall.
Once you've reached the last row, you may need to cut your planks length-wise to ensure the boards will fit. When installing the final row, remember to maintain a ¼" gap at the top for any expansion.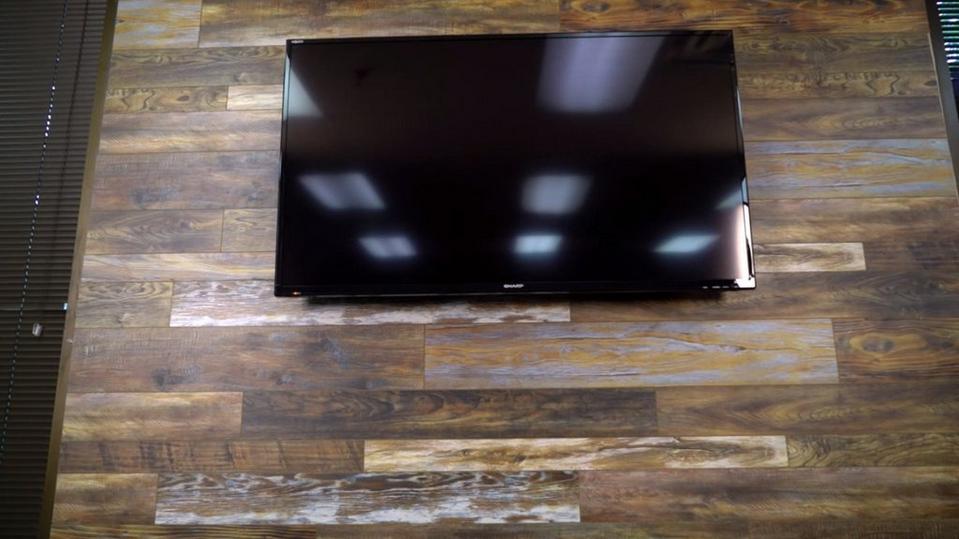 In no time, you'll be able to transform your space! You can find a variety of DIY-friendly options at your local Floor & Decor and at flooranddecor.com!
Watch the full video below for even more installation tips: