Real People, Real Projects: Parlour One Salon
Modernized southwestern style makes its mark on a 300 square foot hair salon in the quaint town of Chandler, Arizona. Becky Miller, owner of Parlour One Salon, opened her first hair studio in 2019. In celebration of the salon's one-year anniversary, she welcomed Floor & Decor in for a peek at the tile she used to build her small business.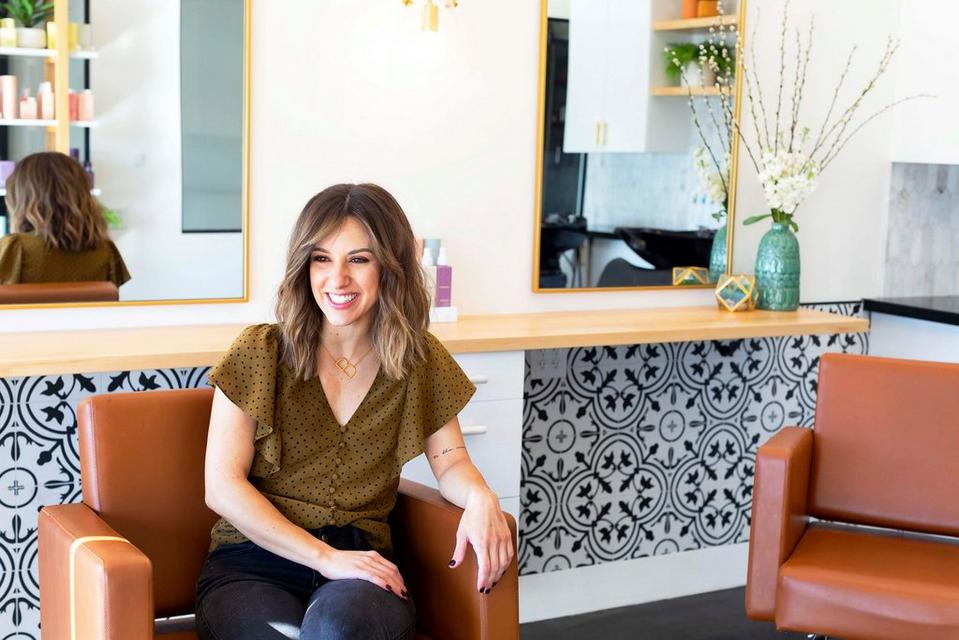 "Our space is something you could have in your home. It is comfortable," said Becky. With over 13 years in the industry, it was important to her that the salon become an inclusive gathering place where her loyal clients and new customers could feel welcome.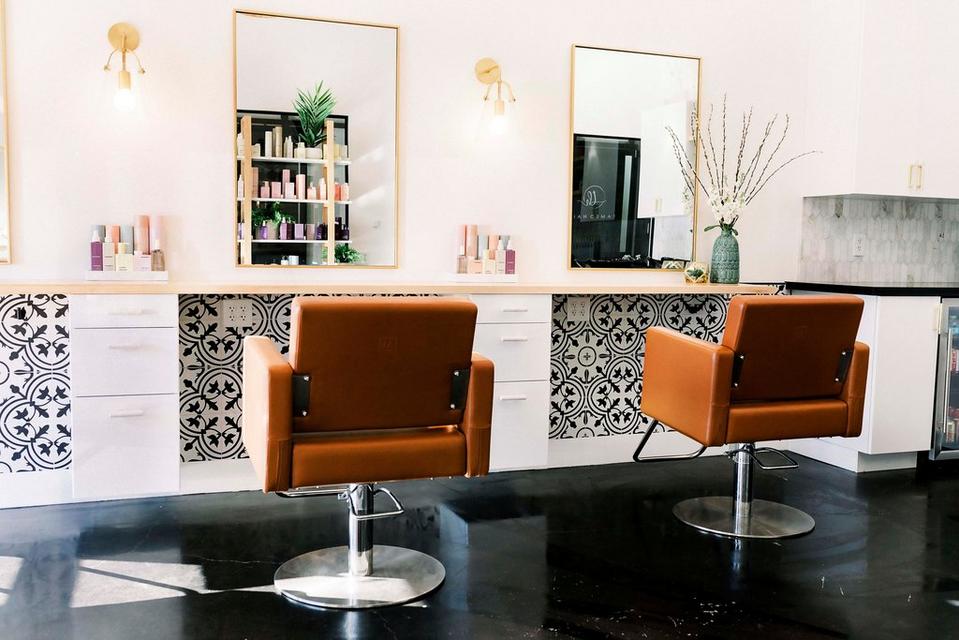 As a mother of two, global industry educator and small business owner, Becky has her hands full. Shopping at Floor & Decor was made simpler by exploring the wide selection online and testing out samples in the space. She opted for three distinct yet complementary Floor & Decor materials, including the Manor House Ready to Install Black Pearl Granite Slab for her countertop. Her contractor cut down the ready-made slab to perfectly fit the specs of her salon.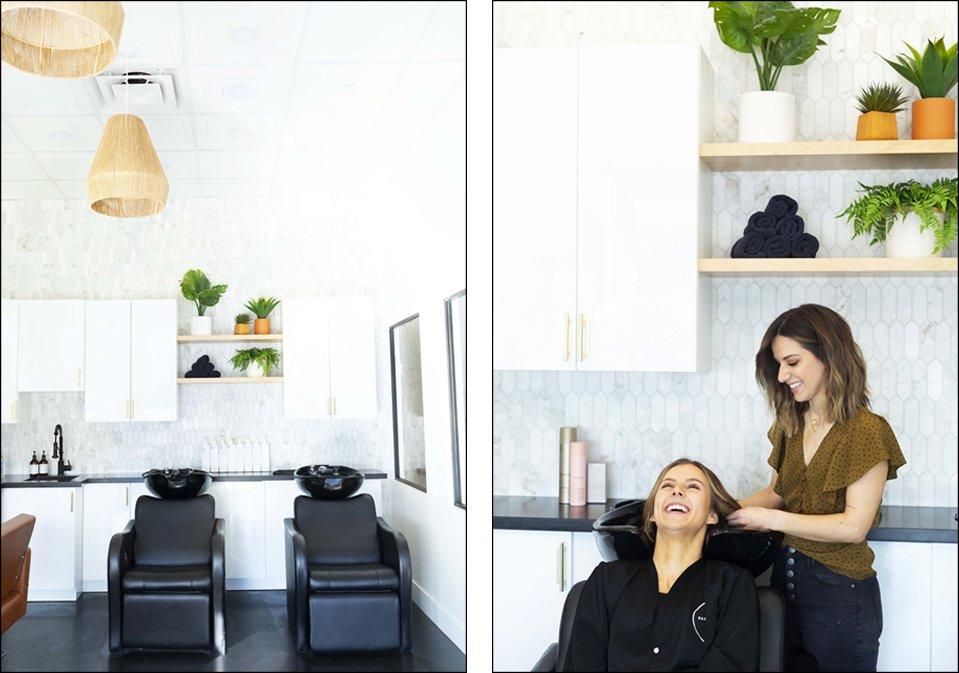 Above the black granite countertop, the Bianco Orion Picket Marble Mosaic adds grandness to the space, installed all the way to the ceiling. Its light polish adds a slight iridescence to the back wall, giving the shampoo station depth and interest, much like a quality set of highlights. The natural stone is also versatile for having fun with accent colors.
Becky installed Black & White Bayona Matte Porcelain Tile in a clever way. Positioning the patterned tile beneath the mirrors brings in a bold element without distraction. "Less is more, and you can have a few statement pieces," said Becky, reflecting on past business trips to Australian salons where the style was urban but simplistic. The black and white pattern is the perfect contrast to the rust orange leather styling chairs and their mid-century modern lines.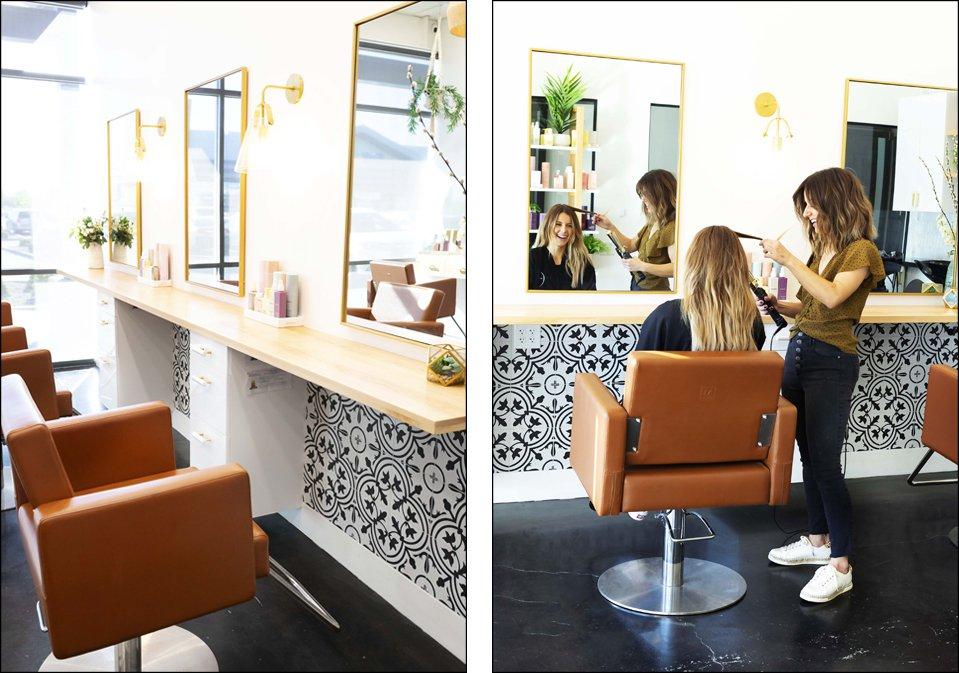 "It's my home away from home. It's my style to a tea," beamed Becky. Making a workspace a place of inspiration is beyond important, especially in a creative and stylish field. Parlour One Salon leaves clients with an uplifting experience. What's next on the list for this little salon? Big aspirations. Becky plans to focus on growing a powerful team of stylists and creating a culture that is unmistakably Parlour One.
Photography by Jenn Sutton Photography