Get Inspired: Jewel Tones
Jewel tones are making their way back into interior design, bringing their vibrant appeal into design. Why? Deep colors can create an atmospheric feel in a room, whether they're used together in harmony or on their own as the stand-out color.
We've compiled some of the enduring and emerging jewel tones in our selection of tile that are taking over designs.
Purple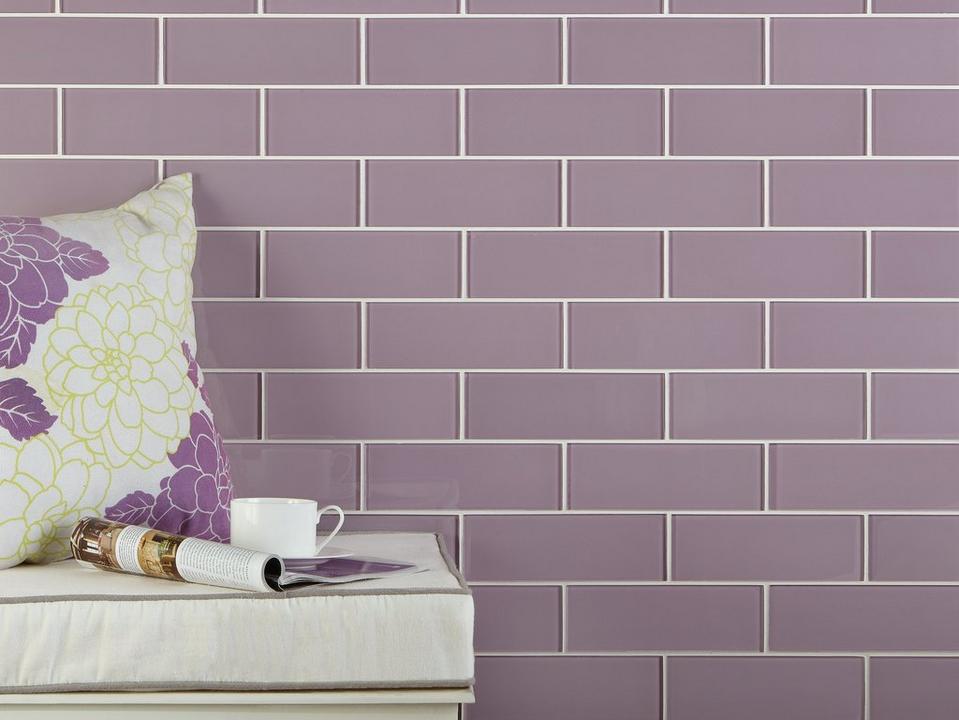 Purple is vibrant, often considered the most dreamy and creative of all of the colors on the color wheel. This color is the most feminine of all of the jewel tones out there, but it's still very versatile, like this luminescent Pure Glass Tile. Put it in a sunroom with lots of green foliage for a bright organic appeal, or take it for a royal and regal spin by pairing it with dark and dramatic red accents.
Green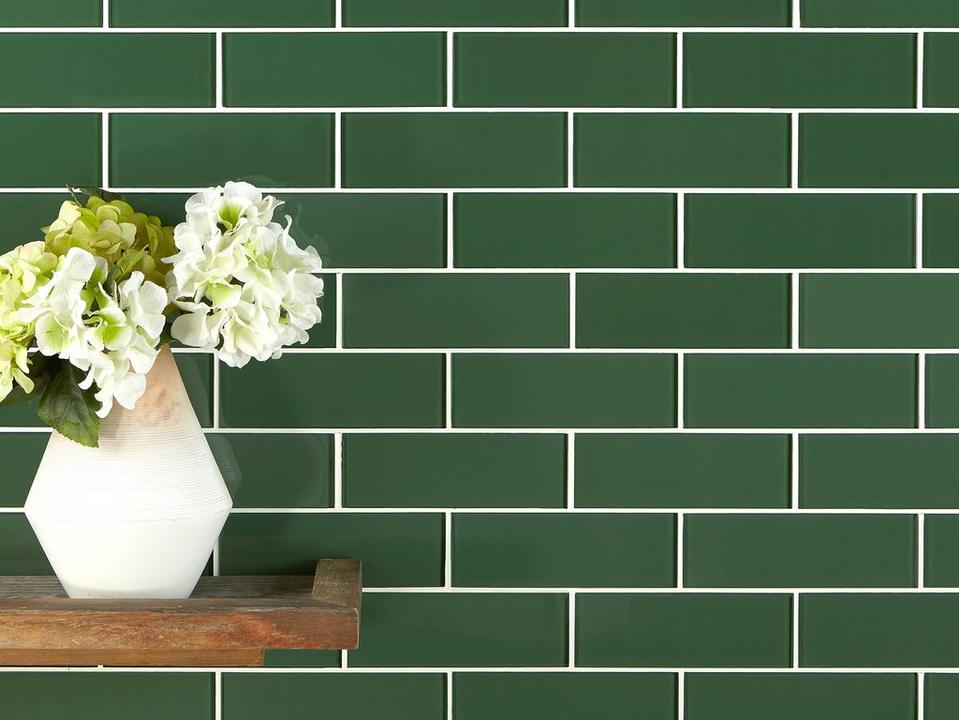 Emerald green is used the most in offices and studies as it's a color often associated with wealth and success. An earthy color that matches with indoor houseplants and organic pieces like wood-look elements, you can choose to go dark green like this glass tile to bring depth to the look or bright green to inspire.
Sapphire or Turquoise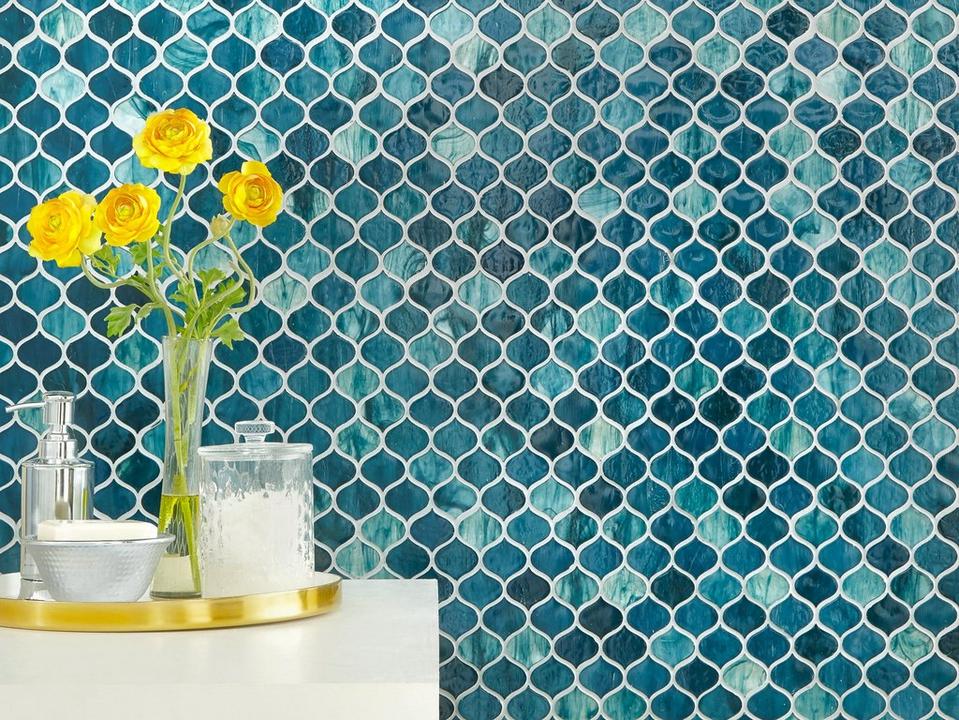 Sapphire and turquoise hues can be relaxing and refreshing—and sometimes invigorating—but it's always versatile. Blue is used the most in design because it complements almost any look. Bright blue like in the Montage Marina Del Ray Arabesque Glass Mosaic can lift the mood and even energize, while darker or muted blues can create a calming atmosphere.
Ruby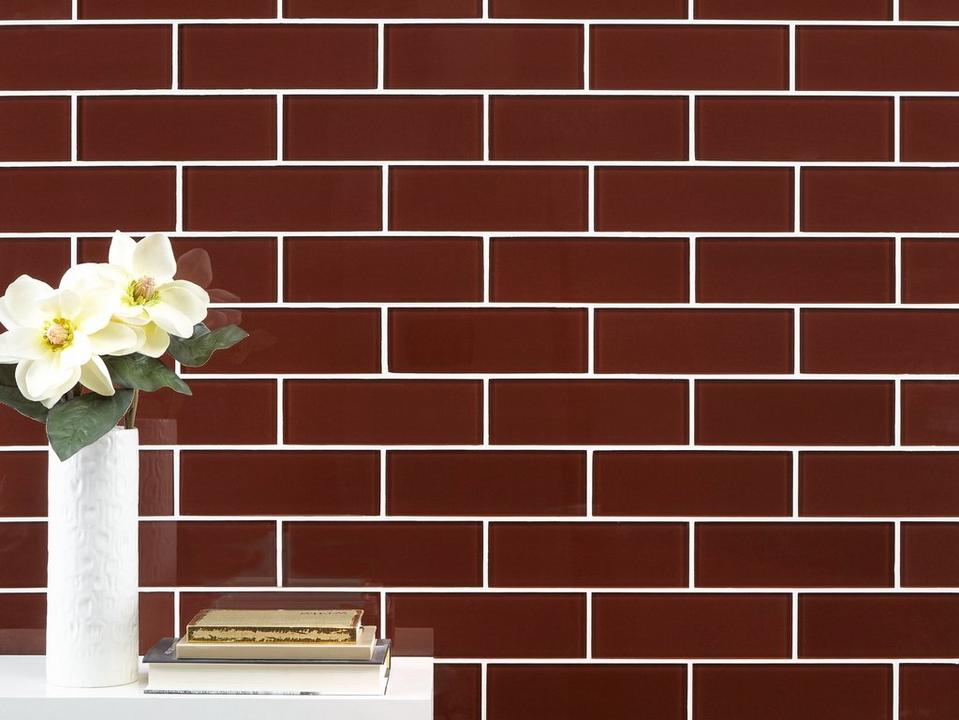 Want to create drama? Ruby red sparks excitement and passion, creating an intensely vibrant room. Keep the bold look by pairing the red with high contrast details like bright white grout and accents (like with the Pure Glass Subway Tile in Cinnamon), or go deeper into the look by using dark accents.
Bonus – GOLD!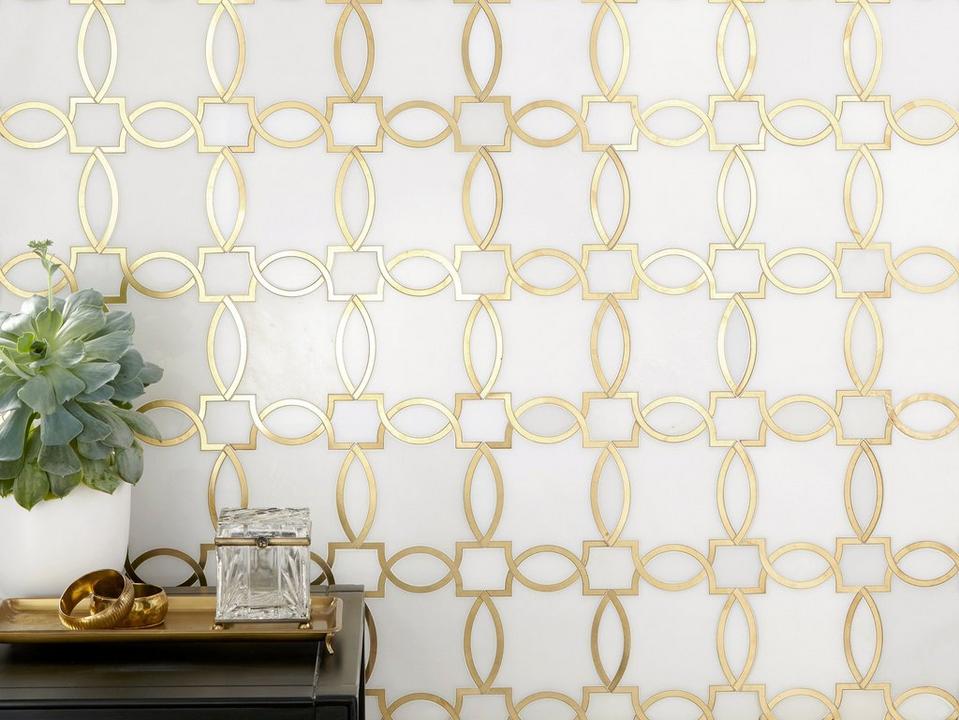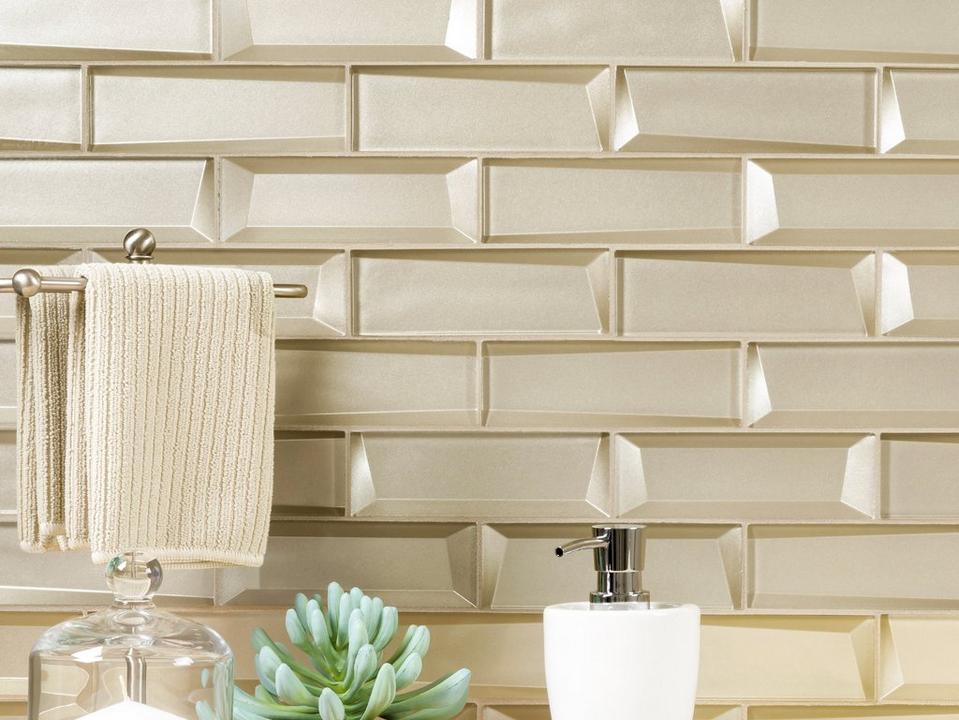 Jewel tones inspiring you to create some glamour as well? Pair your jewel tones with gold. Pick anything from the full gold-bar look of the Broadway Gold Brick Glass Mosaic, or the Phoenix White Marble and Brass Mosaic for design that brings both the contemporary and old-world arts together.
See how else you can use deep hues at our Inspiration Center. Need some help transitioning to the deep hues? Design services at your local Floor & Decor are absolutely free, where design experts can help you find everything you need for your project.