Style Simplified: Transitional Style
Transitional style is all about blending popular styles to develop a unique look, all while creating a very distinct design that is livable and accessible. If you have two looks in mind but you want to combine them, here are three things to do so you can achieve one unified look.
Combine Elements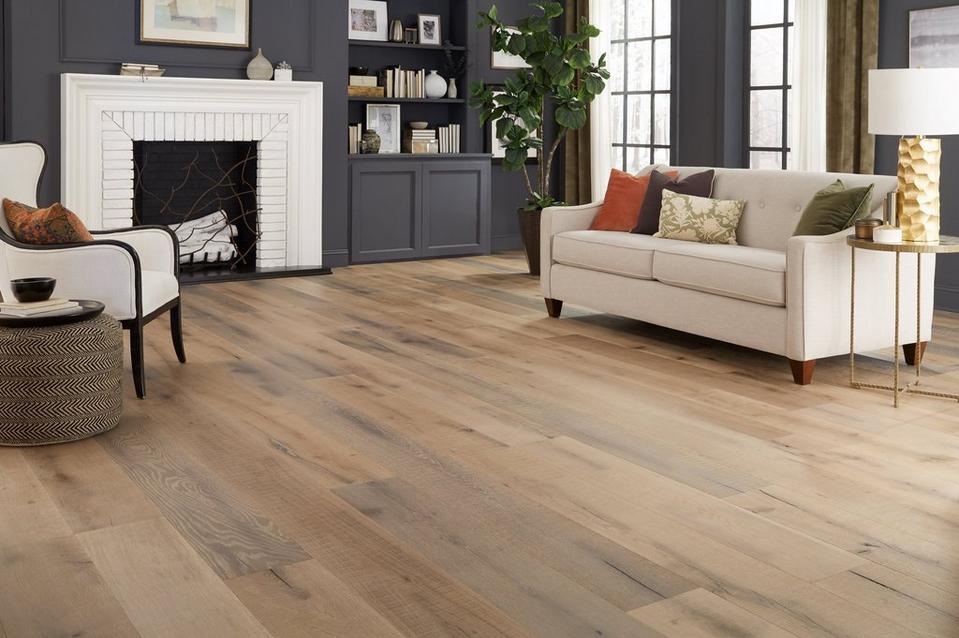 Pick a balance of two major elements in the styles you want to combine, and the transition will unfold naturally. The warmth of this Palomino White Oak Distressed Engineered Hardwood brings a traditional vibe to the space, while the hardwood's wide width and long length, coupled with traditional upholstered furniture and simple but elegant décor, provide a contemporary twist.
Compromise on Color
Many styles share color palettes. For example, modern and industrial looks share mellowed-out neutrals, such as shades of gray or blue, while white and black serve as accent colors and sometimes backdrops to these clean designs.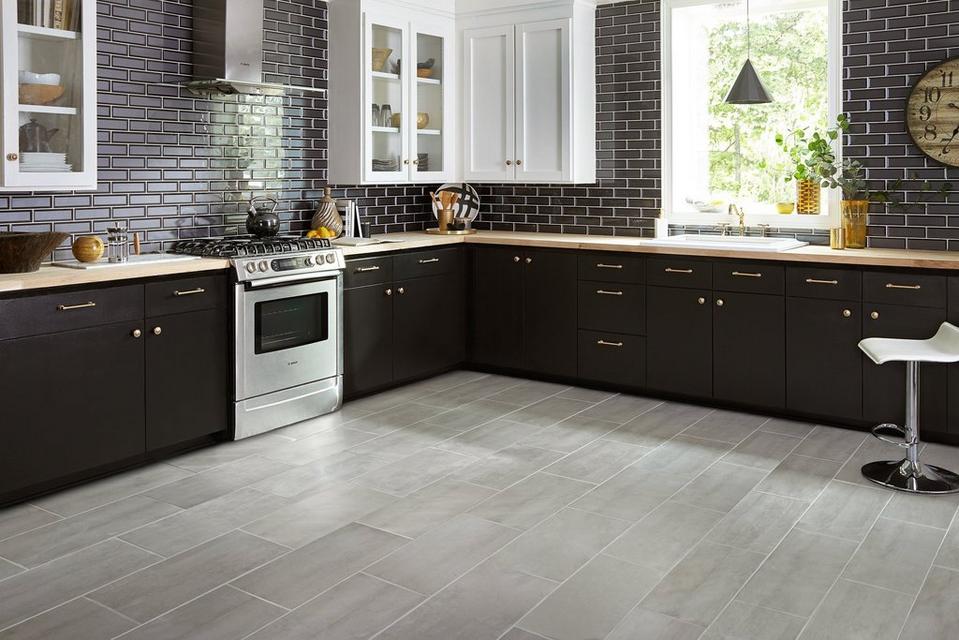 Use common colors between styles to allow for an easier transition. Pick three colors to start. The lightest shade should make up two-thirds of the space; the next lightest should make up less than one-third of the color palette, while the darkest color should merely serve as an accent.
Define Your Design
Define the look that you're trying to create. By giving it a name, you'll be able to stay true to the look that you want to achieve.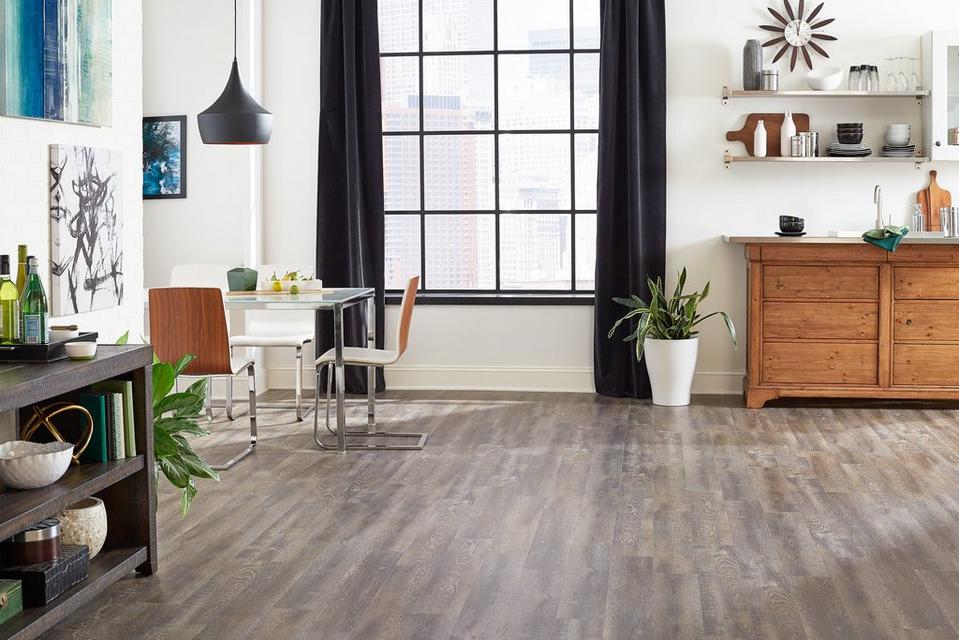 For example, midcentury modern is the definition of a collection of different styles, namely the modern and bohemian looks that dominated the midcentury era. The eclectic elements—hardwood, clean lines, artistic flair, and futuristic décor—complete this look.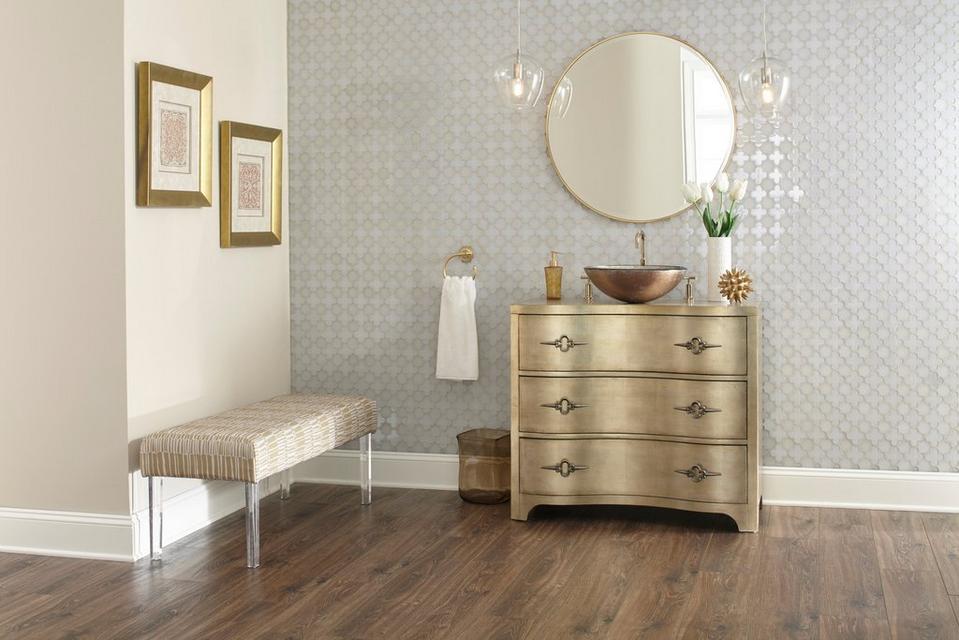 This look has all the elements of traditional gone glam. Antique-style hardwood flooring and a quatrefoil mosaic set a traditional stage, while the metallic decor and glass tile of the mosaic add a dramatic shimmer of the glam look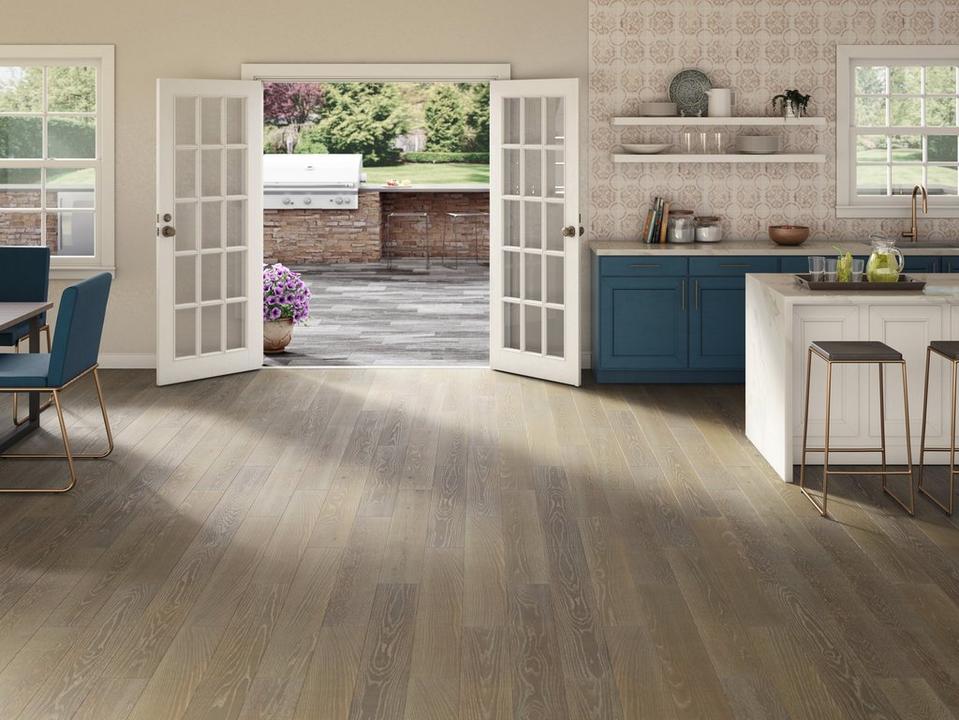 One of the most popular examples of transitional style is modern farmhouse, which features neutral colors and patterned tile, and natural, textured materials like wood, cement, and brick. It relies on neutrals, clean lines, and decor with a minimalist approach.
When you create your own transitional style, focus on what you like from each look! Pick design elements and colors that you like in both, and soon you'll be able to define your new look!
If you want to play around with different styles, our Inspiration Center has the hottest looks for different spaces. When you're ready to design your next project, a design expert can help you take your space to the next level. Simply book a free design consultation to get started!