F&D Start to Finish: Install Large Format Tile
Large format tile is a growing trend, and Floor & Decor has a wide selection of large format tiles in stock for you to choose from. Styles range from stone and wood to contemporary designs, so you can easily create a beautiful, durable and timeless look. Not only can large format tiles make a small room look bigger, they create fewer grout lines for a more luxury look and less cleaning.
Follow these steps for your large format tile installation:
What Supplies Will I Need?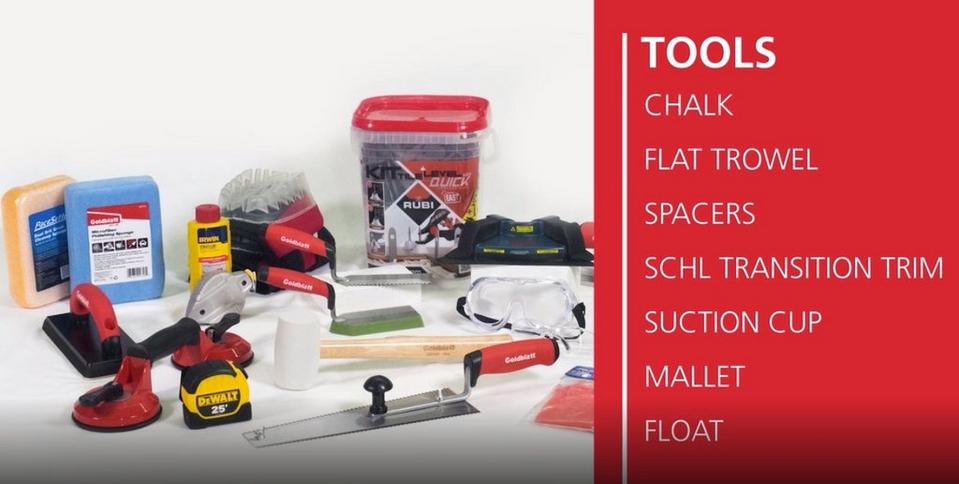 1. Prep
Remove baseboards and existing flooring. Then, clean the surface and make sure the floor is level. Find the center point of the room and mark it with a pencil.
Dry-lay the tile to verify the layout and design. Next, determine whether you will need to cut pieces for the edge of the room.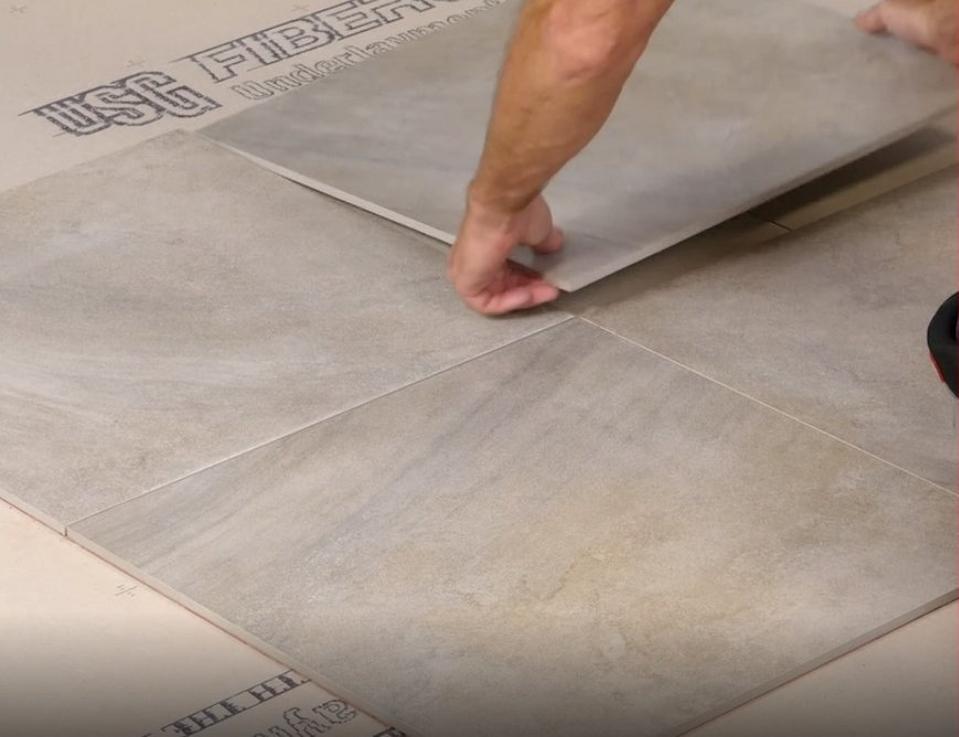 2. Install
Mix Mapei large format tile mortar using a Rubi Mixer. Using a U-notch trowel and medium bed mortar, spread the mortar in straight lines. We recommend application with the straight edge of the trowel to ensure at least 95% coverage.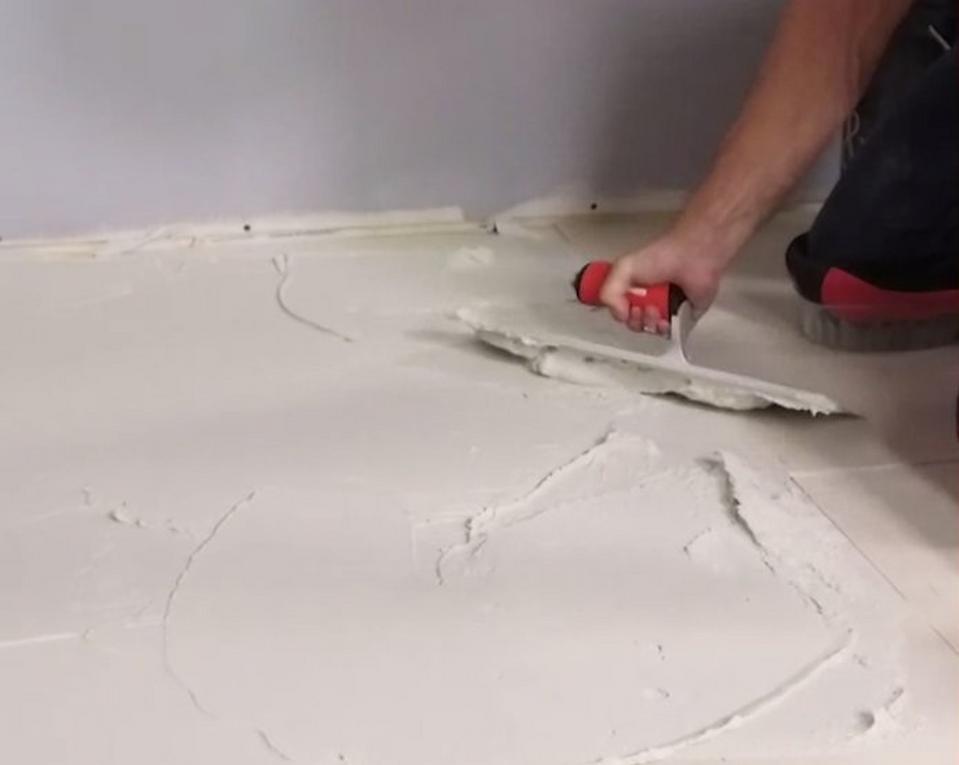 Using a suction cup, place the tiles and insert spacers as you go.
Let the tile placement dry for 24 hours before grouting.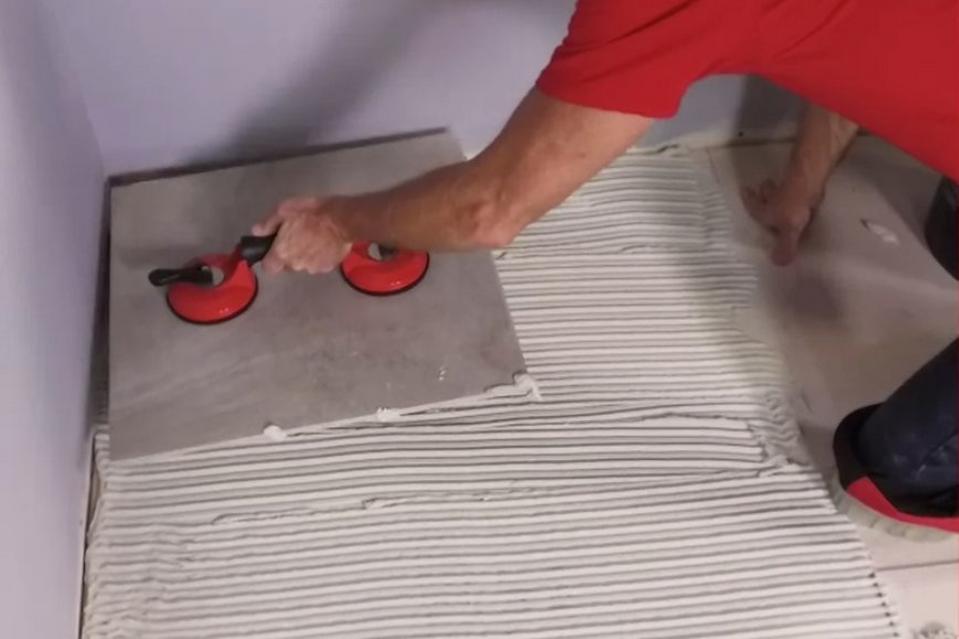 3. Grout
Remove spacers by simply kicking them out or using a rubber mallet. Apply the grout diagonally using a rubber epoxy float. We recommend that you use Mapei Ultracolor plus FA.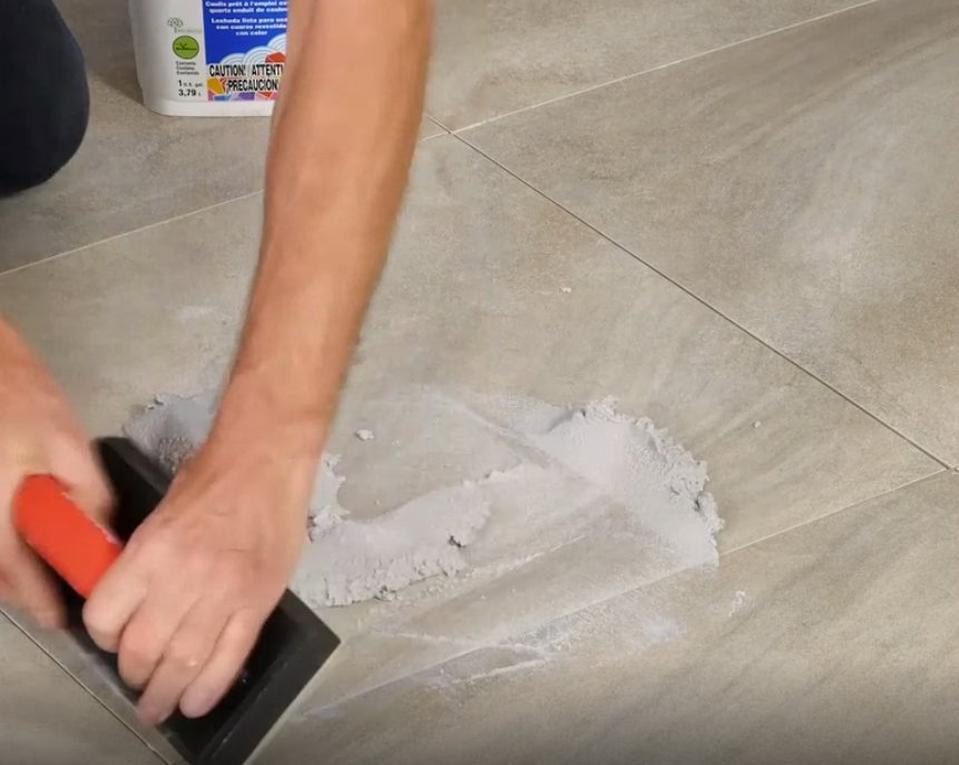 Leave the grout on the tiles for a few minutes before wiping any excess off.
It will take around 12 hours for the grout to dry.
4. Finish
Use grout haze remover if the tiles have any residue left from the grout. Now, face nail or glue down the baseboards.
If you're considering updating your space, take advantage of Floor & Decor's free Design Services to find out which large format tile options are right for you!
You can find a wide selection of large format tile online and at your local Floor & Decor.